On Wednesday night (29 June 2016) the gold carpet was rolled out, the Bolly was poured, and Jennifer Saunders and Joanna Lumley joined the sweeties and the darlings of the film and fashion industry for the world premiere of Absolutely Fabulous: the Movie
True to the eccentric, celebrity-laden style of the TV show that initially ran from 1992 to 1996, the gold carpet was filled with the stars who share the screen with hapless fashion PR Edina Monsoon (Jennifer Saunders) and vodka-soaked editor Patsy Stone (Joanna Lumley).
The film has been hotly anticipated for a long time, and with 60 A-list cameos from the likes of Lulu to new fashion icons including Lara Stone, Jourdan Dunn and Suki Waterhouse, Ab Fab: the Movie is set to be the fashion extravaganza of the year.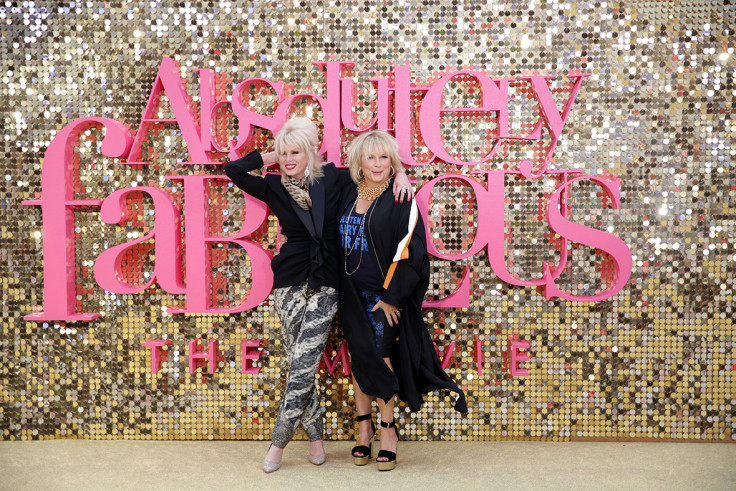 Jennifer Saunders arrived in a custom slogan T-shirt from Stella McCartney that read 'gluten free, dairy free, fur free'. Joanna Lumley turned up in full Patsy style, with her trademark beehive and sophisticated tailoring with splashes of animal print.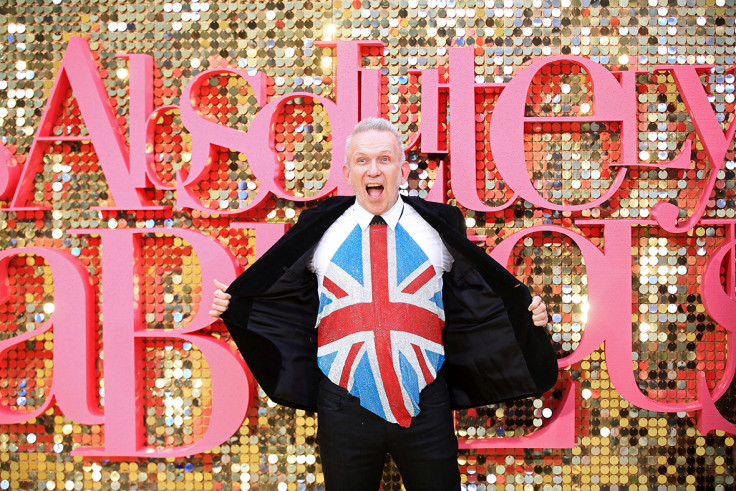 Fashion favourite Jean Paul Gaultier did not disappoint as he flashed a vibrant union jack shirt from under his black velvet suiting.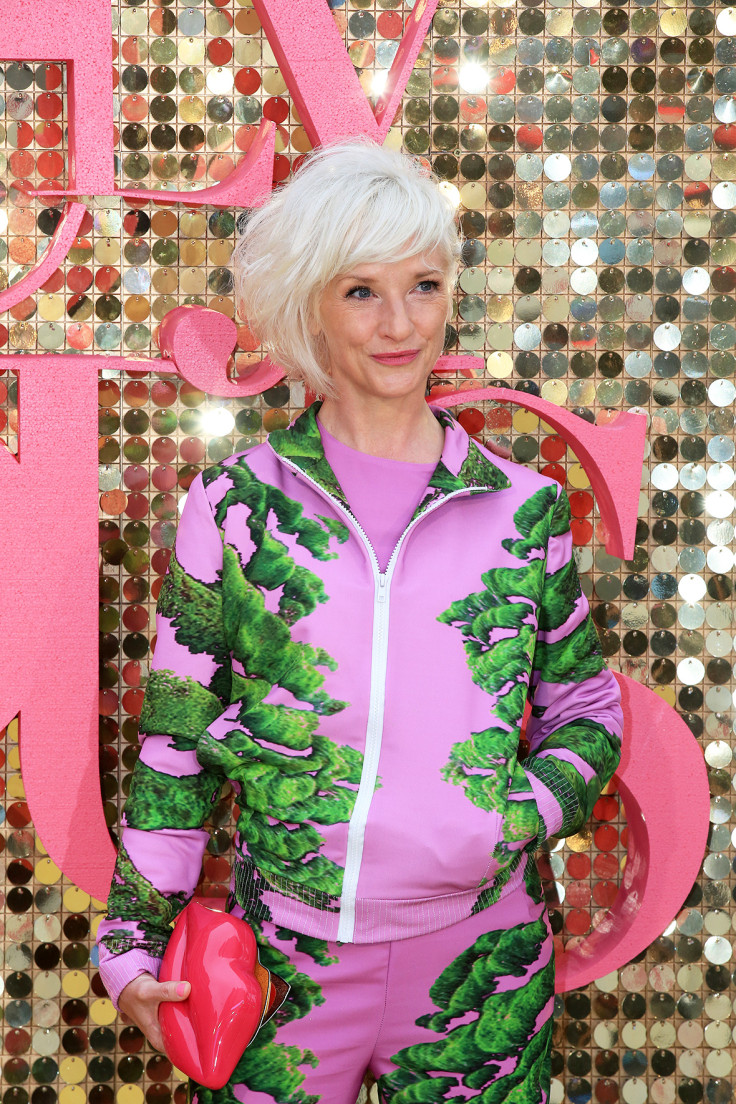 Jane Horrocks reprised her role in the movie as Edina's clueless assistant Bubble. Shots from the film already showed off her impressive wardrobe created by designers Vin and Omi, who also designed the incredible neon bonsai-print tracksuit that Horrocks wore to the premiere, along with a perspex Lulu Guinness lip clutch that matched the film's invitation.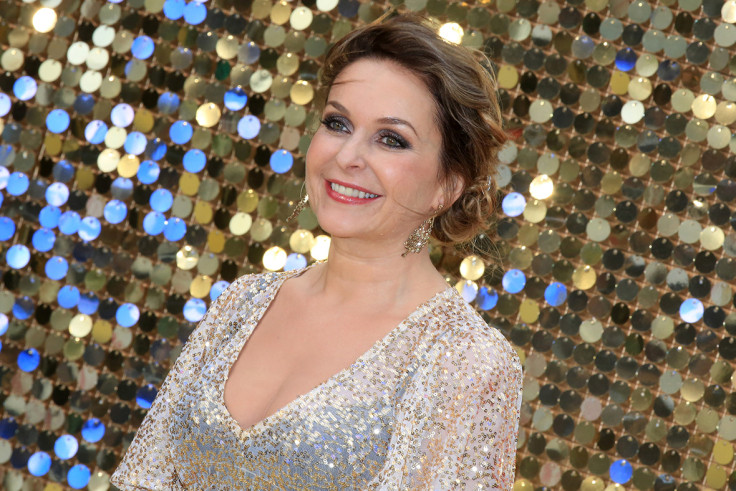 Edina's long-suffering daughter Saffy, played by Julia Sawalha, stepped out of character in a glittering sequin gown that was a far cry from the pared-back wardrobe she wears in the film.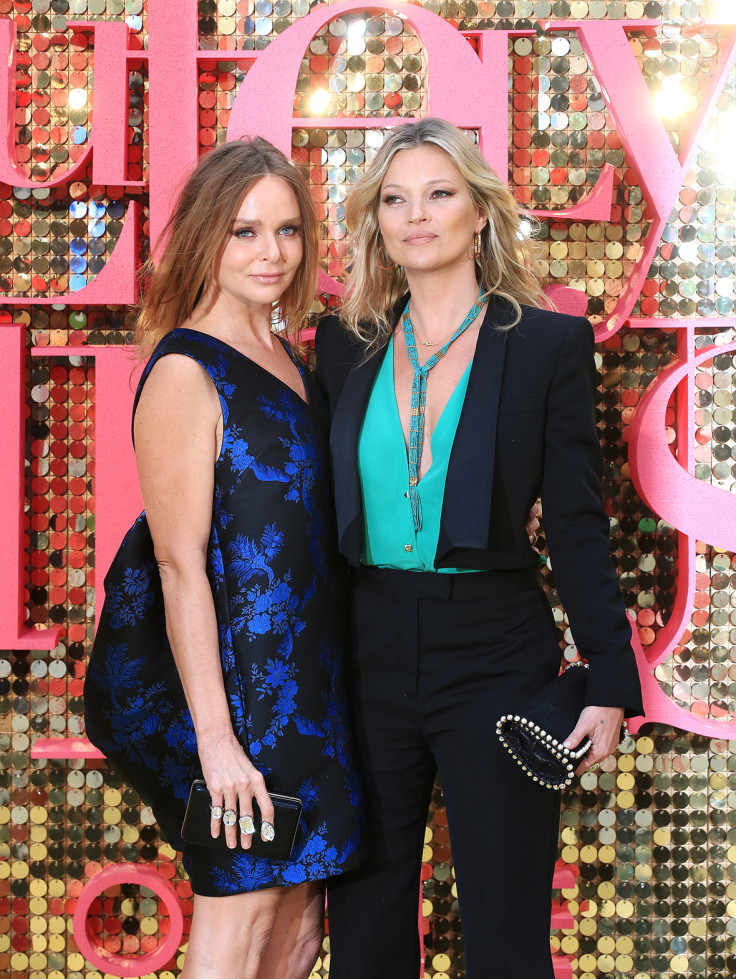 Kate Moss, who is killed off in the film, was smiling at the premiere as she arrived in a cropped tuxedo jacket, wide-leg trousers and a low-cut silk blouse. By her side was fashion designer Stella McCartney, Eddy's new designer du jour, in a floral embroidered mini dress.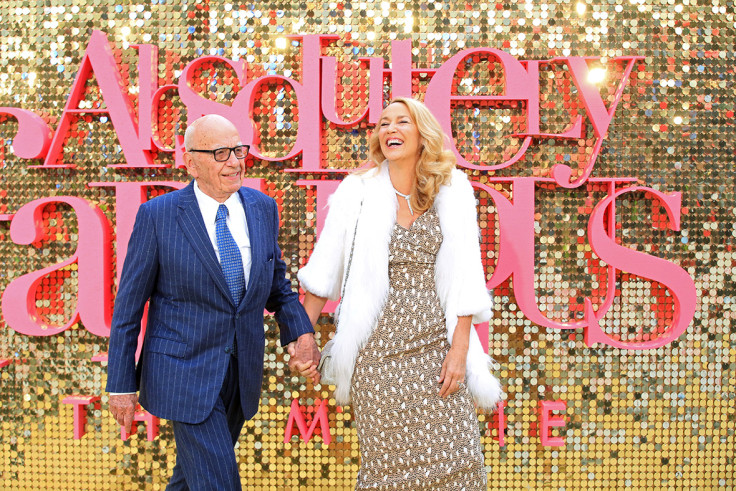 Former model Jerry Hall and husband Rupert Murdoch were the old-school power couple in fur and pinstripes.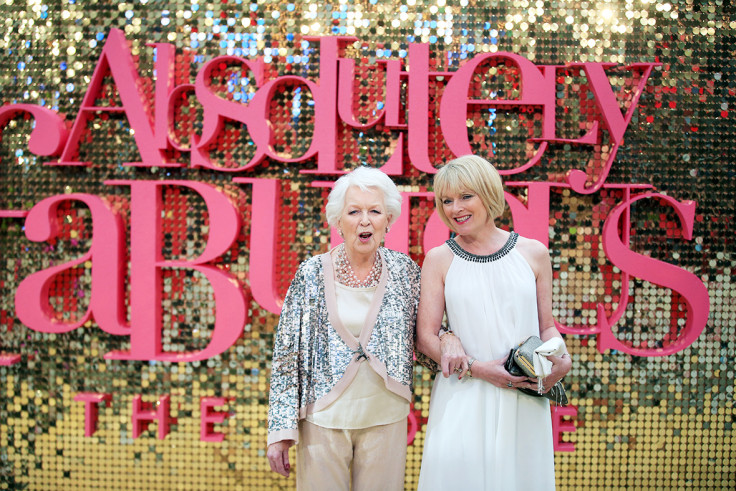 June Whitfield, who has just turned 90 looked incredible as she walked the carpet in a sequin bolero and blush-tone wide-leg trouser and blouse. Whitfield reprised the role of Eddy's mother, who is known for deriding her ridiculous daughter.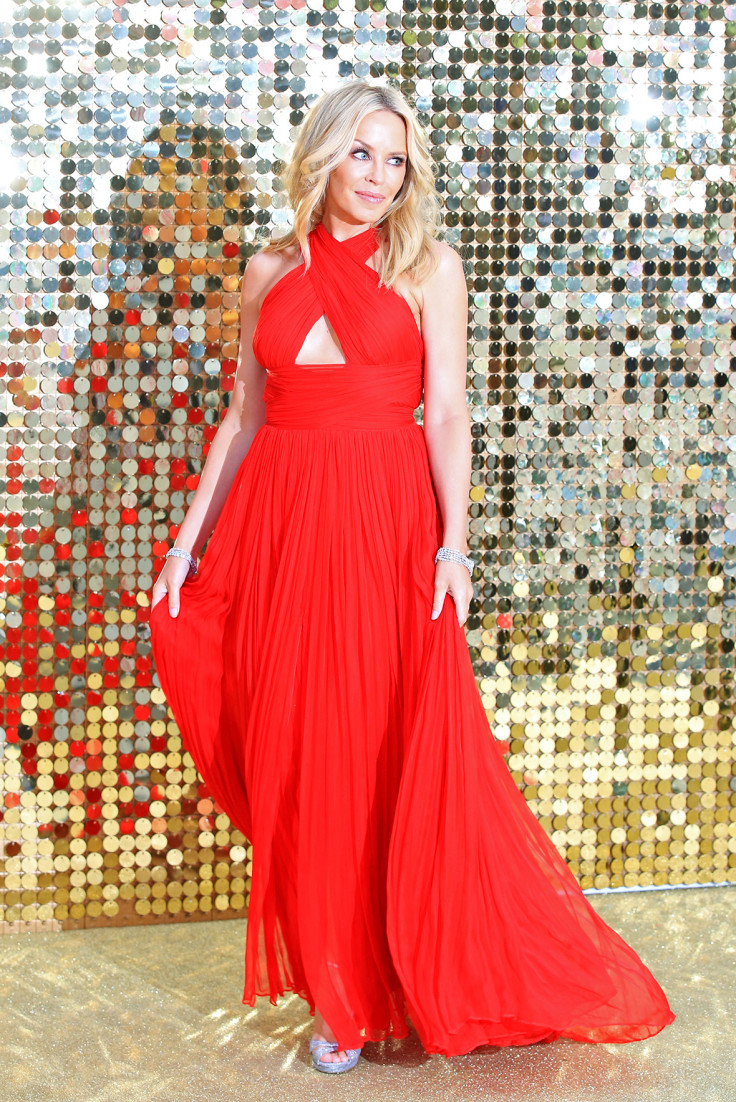 Kylie Minogue wowed in a scarlet maxi gown and metallic platform sandals.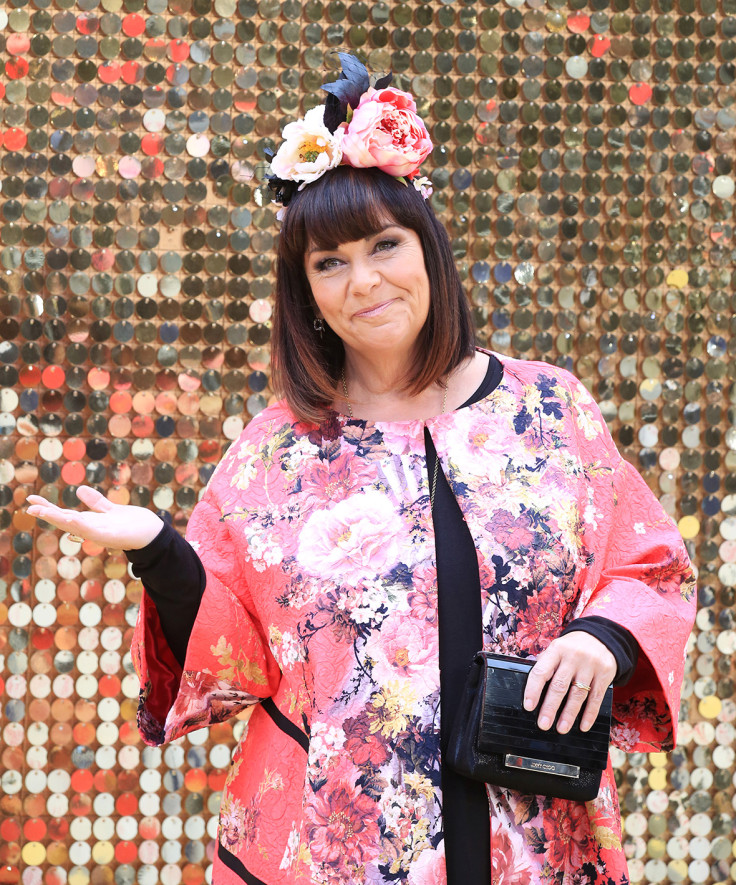 Jennifer Saunders' former comedy partner Dawn French, who worked with her until 2007, joined the cast of Ab Fab for a cameo in the film. French arrived on the gold carpet adorned in flowers, from her headpiece to her opulent jacket.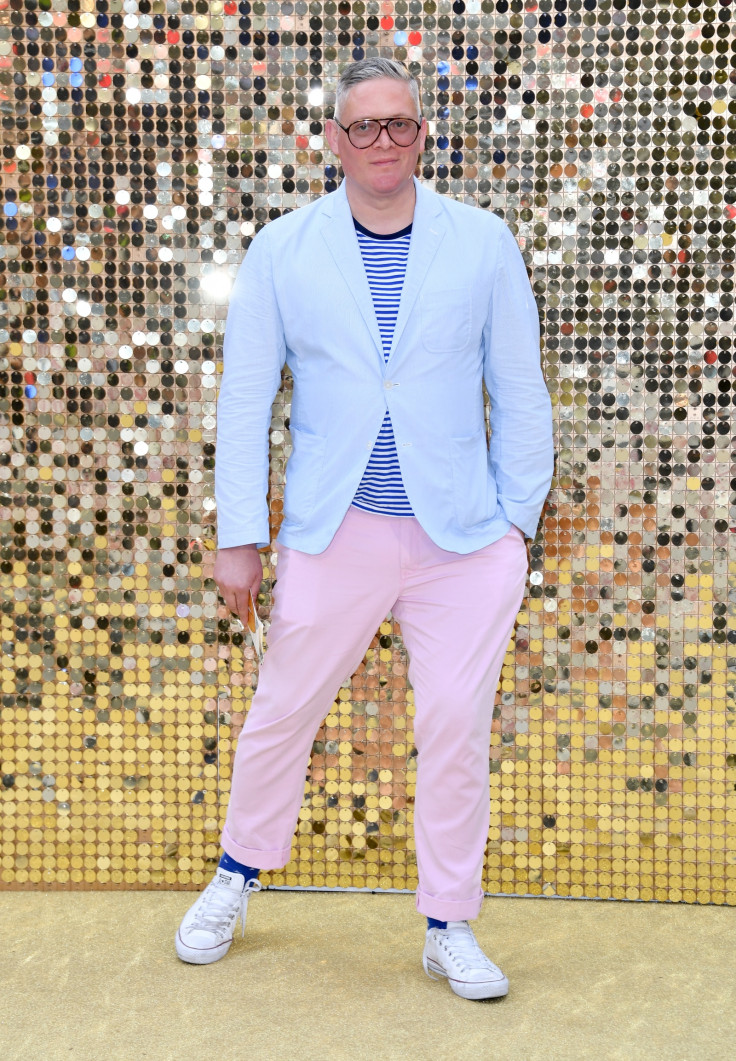 Fashion designer Giles Deacon opted for a more relaxed option, wearing a summery mix of bubblegum-blue and pink with converse sneakers.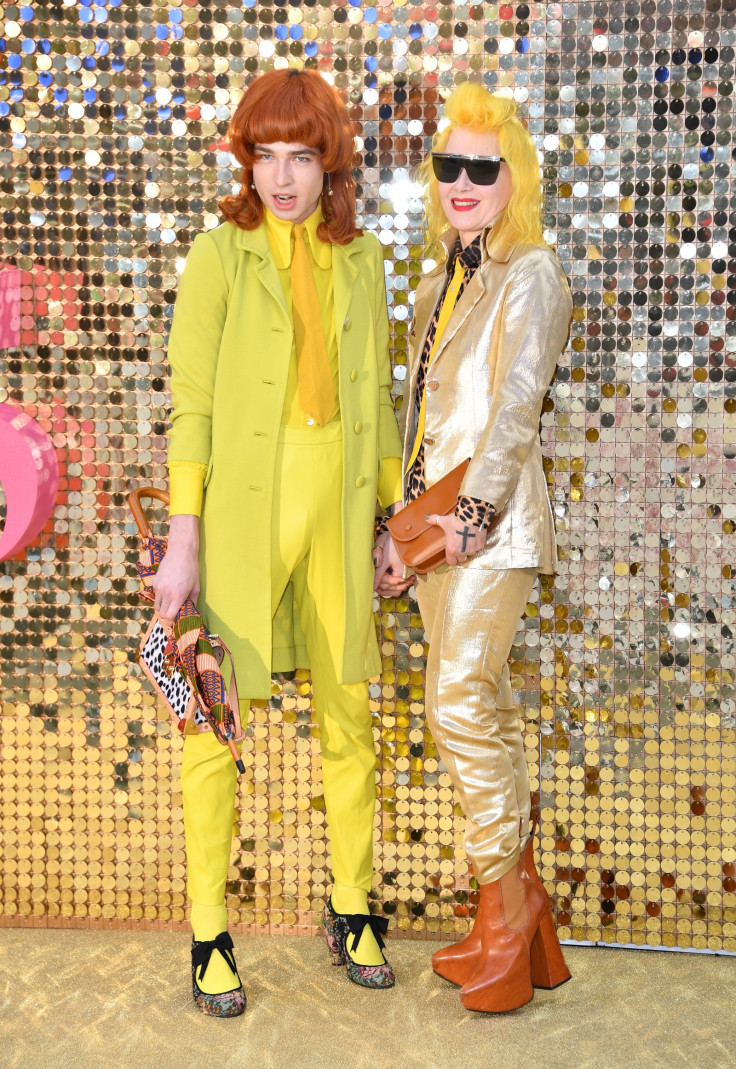 Pam Hogg, a fashion designer, was seen with her signature sunshine yellow locks and looked incredible in a gold metallic lurex suit and wild platform boots alongside an equally statement-making friend.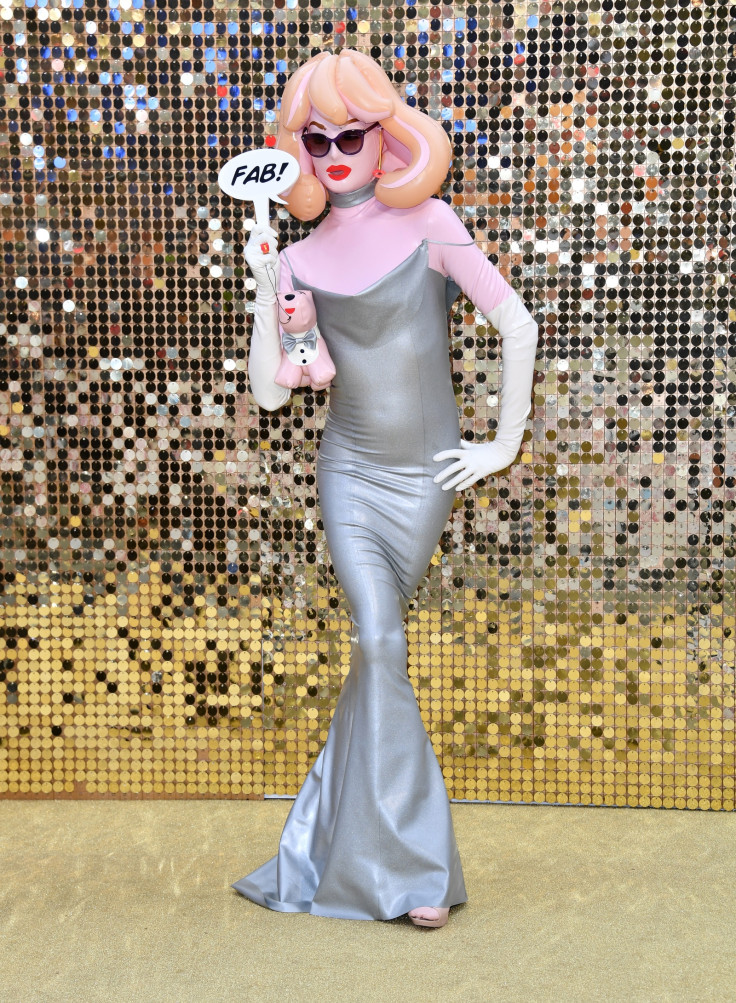 Fashion week stalwart Miss Pandemonia looked her usual self, 7ft-tall and lacquered in a maxi latex dress.