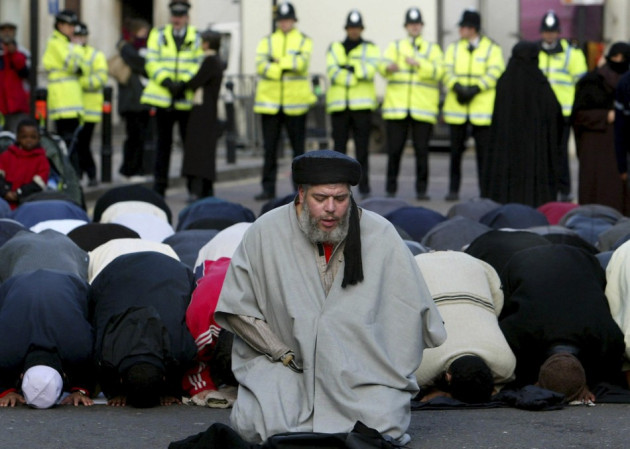 Radical Islamic cleric Abu Hamza al-Masri and four other terror suspects have been extradited to the United States marking the end of a long and costly legal battle in Britain.
The five men - Abu Hamza, Babar Ahmad, Syed Talha Ahsan, Adel Abdul Bary and Khaled al-Fawwaz - will be facing terror charges in the United States.
The men were taken in two separate jets bound for the US.
Earlier, they lost their final appeal against the extradition in High Court as the judges found no "new and compelling" reason to extend their stay in the UK.
"I can confirm that tonight two planes have left RAF Mildenhall to transport Abu Hamza, Babar Ahmad, Adel Abdul Bary, Syed Ahsan and Khalid al-Fawwaz to the US to face trial," said Home Secretary Theresa May.
"I am pleased the decision of the court today meant that these men, who used every available opportunity to frustrate and delay the extradition process over many years, could finally be removed.
We have worked tirelessly, alongside the US authorities, the police and the prison service, to put plans in place so that tonight these men could be handed over within hours of the court's decision. It is right that these men, who are all accused of very serious offences, will finally face justice."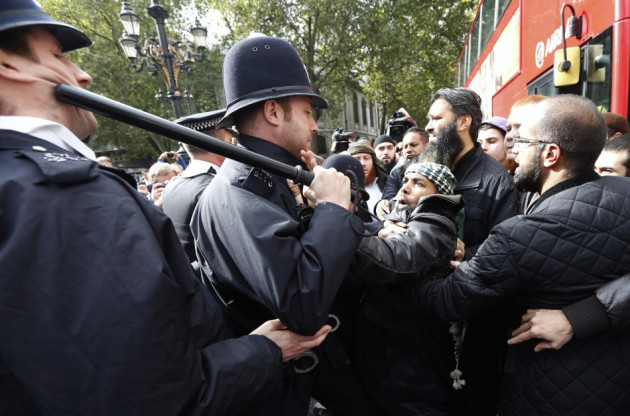 The Scotland Yard extradition unit handed over the suspects to US marshals at the RAF Mildenhall in Suffolk after being brought there under tight security from the Long Lartin prison in Worcestershire.
A number of protesters gathered outside the High Court and scuffled with the police after the court order to extradite the men was out.
Protesters waved placards showing "British justice for British citizens," "Stop extradition" and "Extradite me, I'm British".
Abu Hamza, 54, faces 11 charges in the US ranging from abduction, conspiracy to build militant training camps in the US and calling for a holy war in Afghanistan. He has been fighting extradition charges since 2004.
Hamza would appear before a court within 24 hours after his arrival and is expected to be lodged in the Metropolitan Correction Centre in New York, a facility for high-profile prisoners.
Ahmad, 37 and Ahsan, 33, are accused of raising funds for terrorist activities through a website while Bary and Fawwaz are wanted in relation to the 1988 bombings of US embassies in east Africa.
The two men are said to have worked closely with Osama bin Laden.
All the four may be lodged in the high security prison ADX Florence in Colorado.