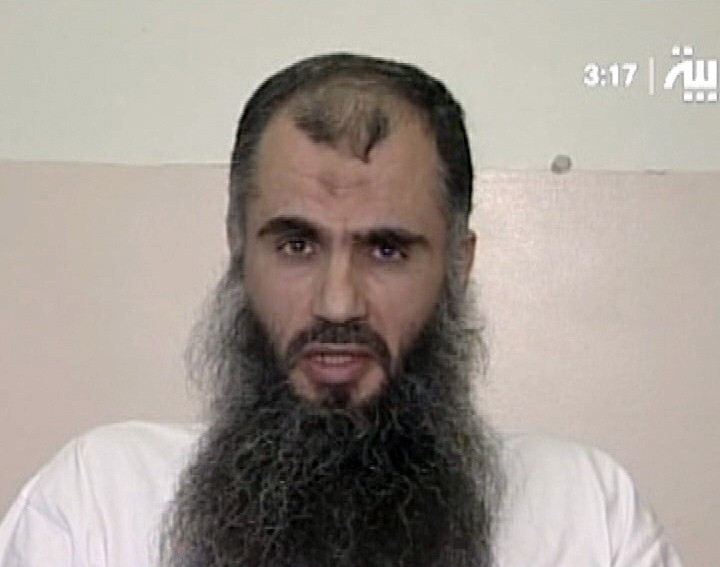 The Home Office has pledged to continue its fight to deport radical Islamic cleric Abu Qatada.
Despite judges accepting that he remains a threat to national security, Qatada won a ruling at the European Court of Human Rights (ECHR) to stay in Britain.
Qatada, who has been in British detention for more than six years without charge, will face stringent bail conditions including a 22-hour curfew and an electronic tag. He is also banned from using a mobile phone.
Deportation was blocked over fears that he would face torture in Jordan over terrorism convictions.
MP and security minister James Brokenshire has flown to Jordan to thrash out guarantees that he can be tried there without fear of torture. The Jordanian government has already said that it will challenge the ECHR ruling.
A Home Office spokesman said: "Everyone is united in wanting this man deported. The government will exhaust all avenues open to get Qatada on a plane.
"[Brokenshire] will travel to Jordan to see what assurances can be given about the evidence used against Qatada in the courts."
Qatada, who has been described as Osama Bin-Laden's "ambassador in Europe", has been released from Long Lartin maximum security prison in Worcestershire.
His bail conditions include an outright ban on meeting 27 other alleged extremists, including Abu Hamza. He must "disengage himself" after a greeting from a chance encounter in the street.
He is also banned from giving lectures or entering any mosque. Authorities will vet his visitors.
Jordanian legislative affairs minister Ayman Odeh has been working with the Home Office to secure the evidence needed to satisfy British judges that he will not be tortured if he is extradited.
Qatada's lawyers warned that fresh calls for deportation would re-launch lengthy litigation proceedings in British courts.