Abu Qatada Extradition Talks Positive, Says Home Secretary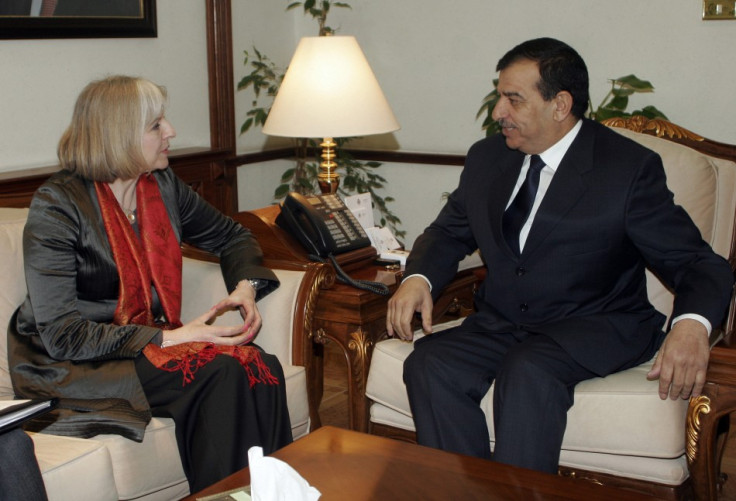 Home Secretary Theresa May met Jordan's interior minister Mohammad Raud to discuss the deportation of Abu Qatada, the radical Islamist cleric who was convicted in his absence in Jordan for his alleged involvement in the 1998 terror attacks.
May said her talks with her Jordan counterpart on Qatada's extradition were positive and added that they need to work more to get an assurance for his deportation, the BBC reported.
"We have more work to do in getting the kind of assurances that will allow us to deport Qatada once and for all," she said.
"This case has gone on for over a decade and I want to bring it to a satisfactory end soon," she added.
Abu Qatada, who was called the right-hand man of the slain al-Qaida chief Osama bin Laden by a Spanish judge, is considered a threat to national security. The UK authorities wanted to extradite him to Jordan, where he will face retrial in the bomb attack case.
But the European Court of Human Rights, in January, ruled that Qatada cannot be deported to Jordan, as they believe that Jordan may have obtained any evidence against him by torture.
Qatada was released on 13 February on conditional bail from the Long Lartin high-security prison in Worcestershire, where he was held for more than six years. His bail conditions included a 22-hour curfew, and letting him leave home for an hour monitored by an electronic tag.
Jordanian Legislative Affairs Minister Ayman Odeh has said his country passed a constitutional amendment in September to ban the use of evidence obtained through torture, the BBC reported.
But the European Court of Human Rights wants credible assurances on the issue before Abu Qatada is sent back to Jordan to face retrial in the bomb attack case. Home Secretary Theresa May is under pressure to strike a deal with the Jordanian officials. She is expected to stay in Jordan till Wednesday.
© Copyright IBTimes 2023. All rights reserved.