Philippines-based militant group Abu Sayyaf has reportedly demanded 500m Philippine peso (£8m, $10m) for the release of abducted German sailor Juergen Kantner. The militants killed the German's wife after abducting the couple from their yacht off Sulu about two weeks ago.
Sub-commander Alhabsi Misaya of the Islamist group reportedly made the ransom demand through text messages alongside releasing the latest images of the German hostage. However, the Filipino military said they have not yet received any demand for ransom.
Misaya's message did not carry any threats against the hostage or any deadline for the ransom payment, the Philippines Star reported. The militant group known for kidnapping for ransom has executed many foreign hostages, including two Canadians earlier in the year, claiming they did not receive the ransom within the specified deadlines.
Armed Forces Western Mindanao Command spokesman Major Filemon Tan Jr said on Tuesday, 22 November, that they had not received any communication about the ransom yet, but if they are demanding 500m peso, that amount is "impossible and incredibly big".
He also said they have received intelligence reports confirming Abu Sayyaf's claims that Kantner is with them in Sulu. He added that the photograph was released late last week, but "we have doubt if he is still alive because in the picture it showed how he was tied".
"They showed proof of life but we cannot validate that in the absence of proof that during that day the victim is really alive.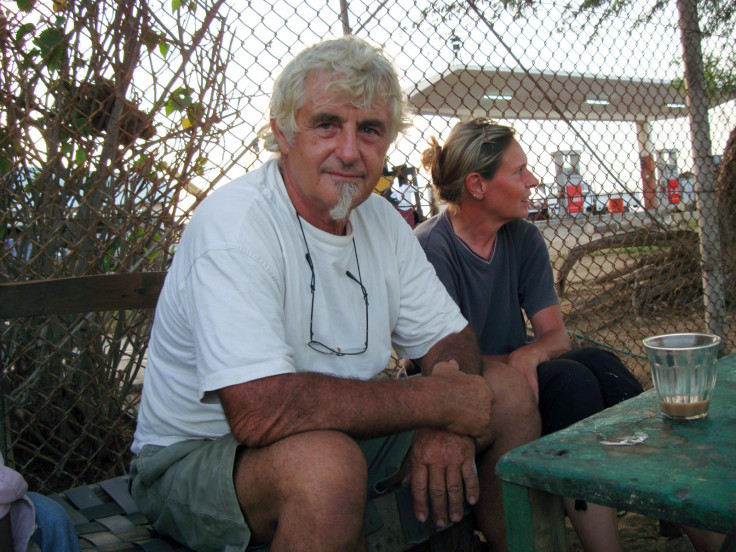 "Anyway, whatever his (Kantner) status, the troops will keep on conducting the operations. We must remember that as far as the military is concerned, our orders against Abu Sayyaf group were to destroy them," the paper quoted him as saying.
Meanwhile, reports have emerged of another kidnapping incident involving two Indonesian fishermen. Lalu Muhammad Iqbal, director for protection of Indonesian citizens and legal entities at the Indonesian foreign ministry, confirmed the abduction, saying the two men were taken hostage on Saturday (19 November).
"They were abducted by an armed group believed to be linked to the Abu Sayyaf group in southern Philippine," Iqbal told Indonesia's Tempo.co through a text message.