The Philippine military is trying to determine the identity of a foreign woman, whose body was found on Sunday (6 November) on a yacht floating off Pangutaran Island in Sulu province. Abu Sayyaf claimed the same day that it had abducted two German nationals – a male and a female – and killed the female captive.
The Western Mindanao Command in the Philippines is verifying if the dead woman is the German, the Philippine News Agency reported.
Major Filemon Tan, spokesperson for the Western Mindanao Command, said that the dead woman was believed to be in her 50s. Her body was found by some local residents early on Sunday morning from a light blue-coloured yacht with "Rock All" inscribed on it. The yacht also flew a German flag.
"The cadaver was found to have had gunshot wounds and a gun was found beside the body," he was quoted by the Inquirer as saying.
The Inquirer reported that they received a phone call from a man named Muamar Askali, who identified himself an Abu Sayyaf spokesperson. The man claimed that they abducted a German tourist in Tawi-tawi late last week and killed his female companion because she tried to shoot them.
The alleged German captive identified himself as Juegen Kantner, aged 70, and his female companion as Sabrina, the daily reported.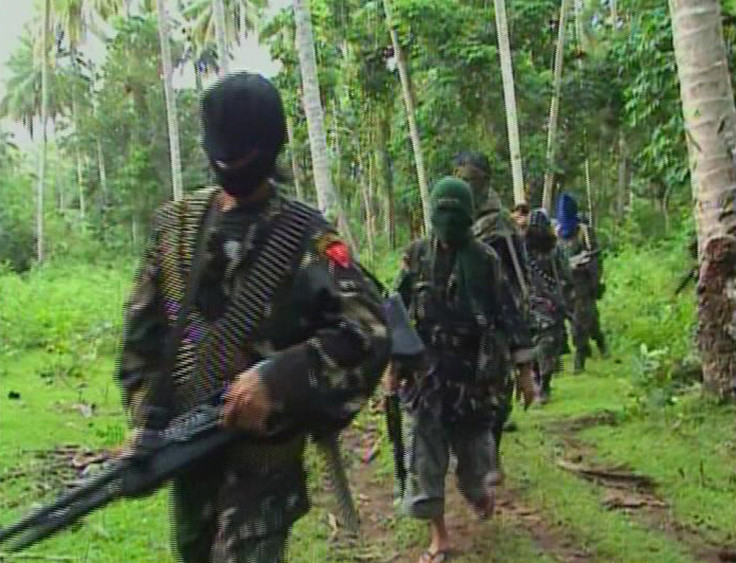 "Pirates took our boat and they took us. We [ask] the [German] embassy to help us," the man reportedly told the daily.
Tan confirmed to reporters on Monday, 7 November, that Kantner was reported to have been abducted by the militant group and they were trying to find out if the dead woman was Kantner's companion, identified as Sabina Wetch, the Philippine News Agency reported.
The latest Abu Sayyaf abduction took place soon after US authorities warned its citizens of kidnapping threats in Cebu in the Philippines. It was recently reported that security was beefed up in the country following the US warning.
Earlier in the year, Abu Sayyaf executed two Canadian nationals, who were abducted in 2015 from Sulu, for not receiving ransom by the deadline set by them. A Norwegian citizen who was kidnapped with the two Canadians was released in September. Philippine President Rodrigo Duterte had accidentally revealed that ransom was paid for the Norwegian's release.