Mean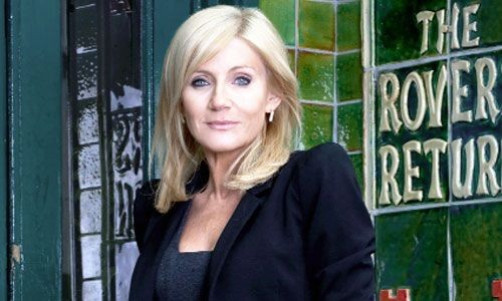 A couple who abused their children because they were "possessed by evil spirits" was jailed for seven years after Coronation Street star Michelle Collins testified against them.
The parents - a Nigerian couple from Haringey, north London - subjected their six children to more than a decade of abuse, beating them with brooms and wires. They claimed the children were possessed by evil spirits.
They also gave one of their children - a baby under the age of one - a morphine overdose a few days ahead of her first birthday.
Coronation Street actress Michelle Collins met the children at a church lunch and decided to take them to the cinema for a treat because they looked so neglected.
During the trial, the parents, who cannot be named for legal reasons, maintained they were the victims of a conspiracy and accused Collins of leading a "witch hunt" against them in a bid to steal their children.
Judge James Patrick described the abuse as "shocking mistreatment" and said they had tried to cover it up with a "web of deception".
He added: "You alleged a conspiracy involving a well-known actress, who had done nothing but show your family generosity and kindness, a member of a housing charity, social workers and foster carers.
Child's cry for help
"Those who had taken the trouble to support you were repeatedly accused of dishonesty, lying, and conspiracy to rob you of your children when the reality was that both of you were lying - in fact they were simply seeking to give your children stability."
Police only became involved after a neighbour found a note in which the couple's eldest daughter explained the abuse. The child had thrown the note out of a window, hoping for someone to find it.
"My mum is the worst mum ever because she can't cope with five of us, her broken hand and being pregnant. She always leaves me out so I always starve and I am forced to work. If I don't get enough house ork done, I am beaten without mercy with the wooden end of a broom. I have scars all over me to prove it. I can't stay here. I would like a new mum," the note says.
The five elder children were taken into care after police investigated but the youngest baby, who almost overdosed, was allowed to remain with the parents and no charges were brought against them.
It was only months later, when parents again came to police attention that charges were brought.
Meanwhile, a report by the Department for Education said many cases of child abuse in the name of faith, spirit possession and the supernatural failed to be reported because of ignorance.
Reluctance to challenge beliefs
"There has been very gradual progress in understanding the issues - either because community leaders have been reluctant to challenge beliefs which risk leading to real abuse, or because authorities misunderstand the causes or are cowed by political correctness," children's minister Tim Loughton said.
While cases such as the murder of Kristy Bamu - a 15-year-old boy who was tortured to death by his sister and her boyfriend after they accused him of being a witch - made headlines, Det Supt Terry Sharpe said too many still went unreported.
"The cases we hear about are extremes where someone has died but there are many others where abuse is taking place - such as rubbing chilli in a child's eyes or worse," he told the Evening Standard.
"Teachers play a very big role. They are the first port of call when the child has confidence to report it. They will see the changes in the child's behaviour and may challenge that," he added.