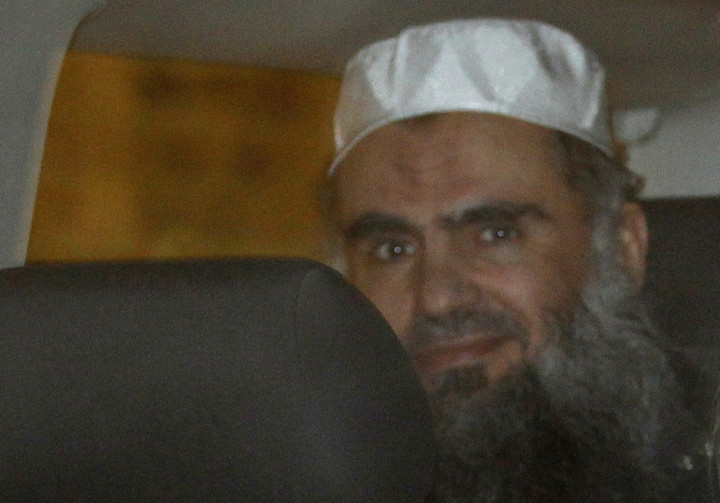 Home Secretary Theresa May has lost her latest appeal to overturn a ruling which prevents the deportation of radical cleric Abu Qatada.
Late last year, as part of a long-running saga, the Special Immigration Appeals Commission (Siac) declared Qatada should not be sent to Jordan to face a retrial as they believed evidence obtained through torture would be used against him.
An appeal was launched by May but has now been rejected by the Court of Appeal. The ruling means Qatada, once described as Osama Bin Laden's right hand man in Europe, could be released just two weeks after being detained by the home secretary.
Qatada, also known as Omar Othman, was recently arrested in London during an investigation into extremist internet material by UK Border Agency officials.
The Home Office said: "This is not the end of the road. The Government remains determined to deport Abu Qatada. We will consider the judgement on Abu Qatada carefully and plan to seek leave to appeal.
"In the meantime we continue to work with the Jordanians to address the outstanding legal issues preventing Abu Qatada's deportation."
The three judges who made the ruling did concede that the Government did believe Qatada to be an "exceptionally high risk terrorist".
In their ruling, Siac said: "Torture is universally abhorred as an evil. A state cannot expel a person to another state where there is a real risk that he will be tried on the basis of evidence which there is a real possibility may have been obtained by torture.
"That principle is accepted by the Secretary of State and is not in doubt.
"That is the principle which Siac had to apply in the present case in the light of all the evidence that it heard and read.
"This included evidence as to what had happened and what there was a real risk would happen if Mr Othman faced a retrial on the very serious charges that he faces.
"Siac found that there was a real risk that evidence obtained by torture would be admitted at the retrial and that, as a consequence, there was a real risk that he would be subject to a flagrant denial of justice."
In November, Qatada was released from prison one day after winning a previous attempt by May to have him deported to Jordan.
Qatada was convicted in his absence in Jordan of involvement with terror attacks in 1999 and sentenced to life imprisonment. These are the charges for which he faces a retrial.
Qatada has also featured in hate sermons found on videos in the flat of one of the 11 September bombers.