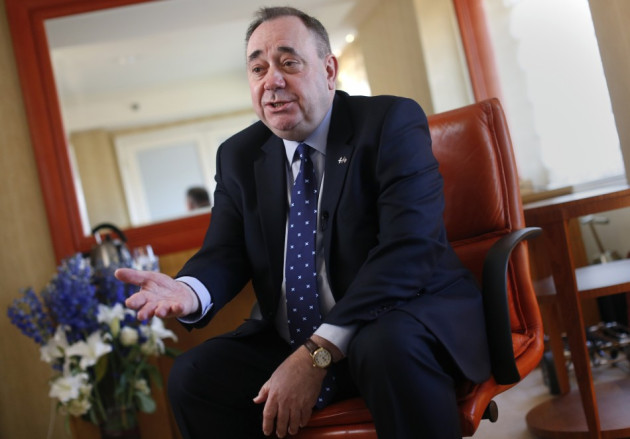 The rate of Scottish companies that became insolvent or entered receivership increased over the second quarter by 45.7%.
According to figures from the Accountant in Bankruptcy (AiB), responsible for all data on bankruptcies in Scotland, it was the second successive quarter showing increases in company insolvencies.
AiB received 268 notices of bankruptcy in the second quarter of 2013-14.
The high rate of insolvency continued a broad trend that has been happening since the financial crash in 2008, according to AiB.
"There has been an upward trend in 2013-14 to date," said the report.
However, the amount of companies that became insolvent or entered receivership was 2.2% lower than in the second quarter of last year.
Personal Insolvencies
The data for personal insolvencies was far better and reflected the trend that personal finances had improved since the crash in 2008.
The rate of total personal insolvencies decreased by 14.7% compared to the first quarter of 2013 and 16.1% on the same quarter for the previous year.
This was reinforced by the fact that there were a vastly higher number of personal insolvencies recorded at the height of the financial crisis.
For instance, there were 22,410 personal insolvencies in 2008-09 and 22,998 in 2009-10, but these plummeted to 7,410 for 2013-14 on the year to date.
There was a spike in the first quarter of 2012-13 in personal insolvencies due to a change in the rules for declaring bankruptcy which increased the number of applications received.
The 3,411 personal insolvencies in Scotland in the second quarter could be broken down in a number of ways.
There were 1,734 awards of bankruptcy - a decline of 12.6% compared to the first four months of 2013.
In addition, 1,392 awards for bankruptcy were made as a result of debtor applications to AiB, a decrease of 16.9% on the previous quarter.
Petitions to the courts by creditors resulted in 308 awards of bankruptcies an increase of 11.2%.