January – or Gymuary as it should probably be renamed – is awash with brands trying to get you to sign up to classes and memberships that you are unlikely to ever use after this month. While it can be daunting to take up a new challenge for the new year, especially when that challenge involves running or weight training, there are some gyms that we cannot stop thinking about, namely Equinox.
The cult New York gym is known for its famed slogans including 'Its not fitness, its life' and 'Equinox made me do it'. However their newly-launched campaign entitled 'Commit to Something', shot by the inimitable fashion photographer Steven Klein, has really got people's attention. The campaign includes model Lydia Hearst featured breastfeeding twins at the dinner table with the slogan 'Commit to something', as well as a host of others including a ménage à six and a feminist protester up in arms. These images are once again a welcome departure from the usual lithe body smiling whilst on a treadmill, this is simply about commitment. Whether that is to lose two kilos or two stone the commitment is the same and it doesn't matter how to do it as long as you're committing to something.
Of course to really commit yourself to the gym or a running schedule you also need to feel that part and ultimately look the part. Throwing on a old T-shirt and threadbare leggings doesn't quite help to muster up the energy to leave the house but a great sports bra, perfectly fitting cotton and a great print will work wonders in keeping you committed.
These are the brands we will be relying on to keep us on the treadmill this month:
The Upside: An effortlessly cool Australian sports brand that really blurs the boundaries between fashion and fitness wear. The delicately-printed leggings can be worn any time as well as their laid back super soft cotton t-shirts.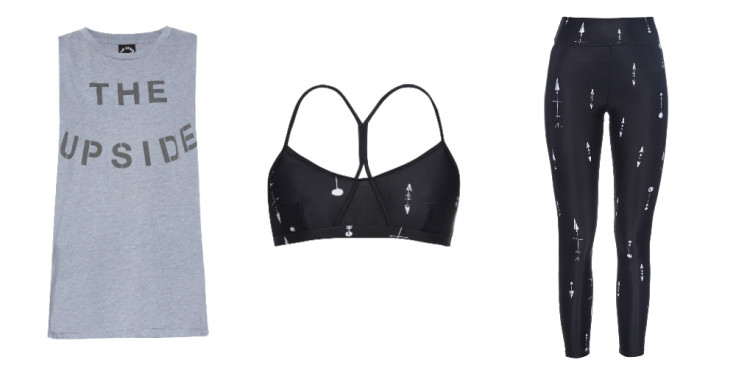 Tara logo print tank top; £55, Abbey arrow print performance bra; £55, Arrow print cropped performance leggings; £78 all Matchesfashion.com
Sweaty Betty: A stalwart of the British activewear scene, Sweaty Betty make insanely comfortable and long lasting sports wear as well as general apparel. Their Glow run jackets are perfect for the dark evenings.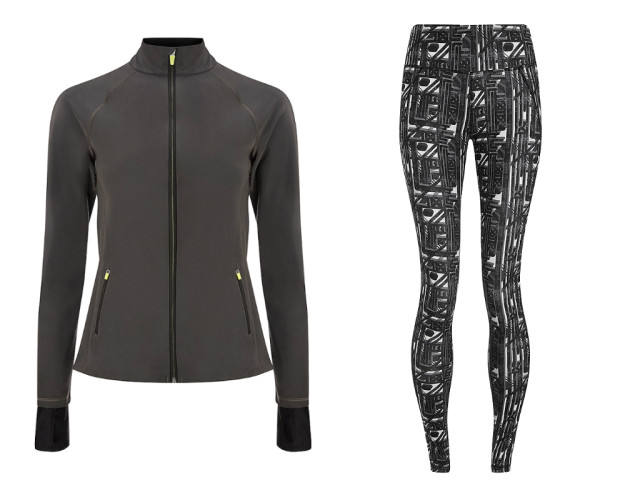 Black glow run jacket; £275, black Contour printed workout leggings; £65, Sweaty Betty
Outdoor Voices: A wonderful US brand focusing on the idea that 'Doing Things is better than not Doing Things' creating beautiful clothing designed to sweat in (lots).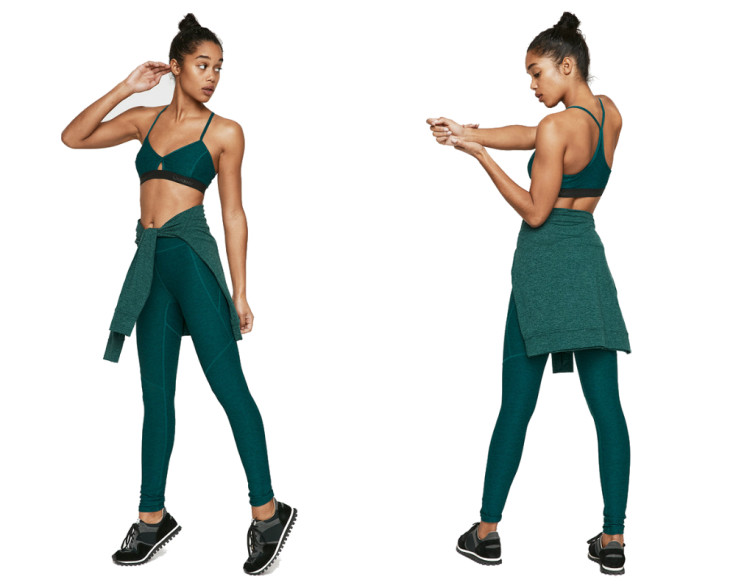 Steeplechase sports bra in emerald; £37 ($55), warm up legging in emerald; £62 ($90), catch me if you can hoodie; £58 ($85) all Outdoor Voices
Nike x Liberty: the latest in the long standing collaborative partnership between sport and fashion does not disappoint. Featuring the 1933 Cameo Liberty print, the subtle floral design transforms your standard gym kit into a beautiful talking point that looks as great on a night out as it does in your morning spin class.

Cameo print classic Cortez Epic trainer; £95, Tan cameo print T-shirt; £58, Liberty
MICHI: founded in New York, which is the home of the activewear enthusiast, MICHI is a truly high fashion fitness brand using sleek monochrome designs and playing with sheer panelling for a truly sophisticated workout look.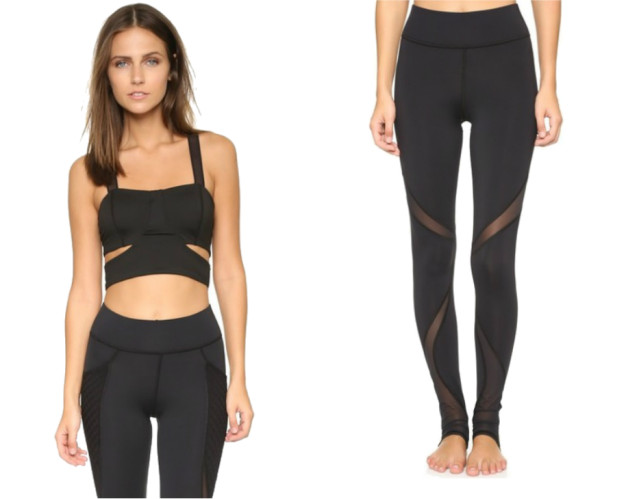 Onyx bra; £93 ($135), Quasar leggings; £142 ($205), MICHI at Shopbop
Adidas x Stella McCartney: Another great sporting partnership, Stella and Adidas never fail to reinvent the fitness genre every season. Their short tights may look a little insane at first but are the perfect mix of tight legging and loose short for a totally un-selfconcious run. Pair it up with the performance jacket for a really sleek look.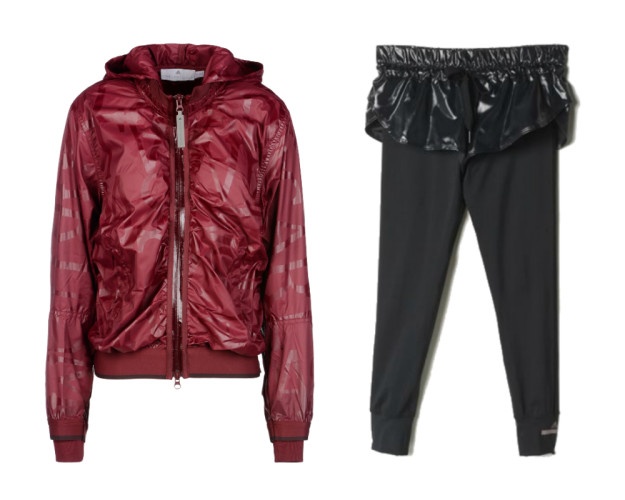 Adidas, Dark wine run performance jacket; £95 (was £135), Essential short tights; £37 (were £75), Stella McCartney
LNDR: a London brand designed by Londoners, the collection is designed to work with busy, flexible urban lifestyle meaning you can wear these all day everyday and not feel guilty. The designs are focused on a blend between technical basics and performance activewear and are extremely comfortable.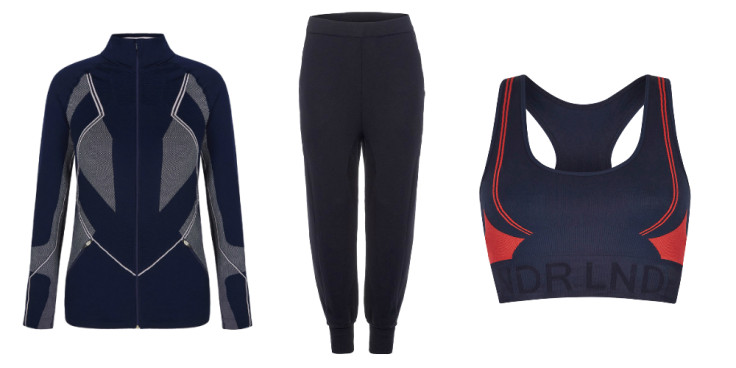 Bast jacket; £130, Speed sports bra; £40, Chill knitted trousers; £220 all LNDR