After a month of rich food and too much drinking the over-indulgent behaviour is bound to start showing in our faces. As you start 2016 there is no better time to get back into the skin routine that has probably gone astray over the party season. If you're looking for some detox assistance, try these produces to decrease puffiness, hydrate and add a new lease of life to the skin.
Cleanse: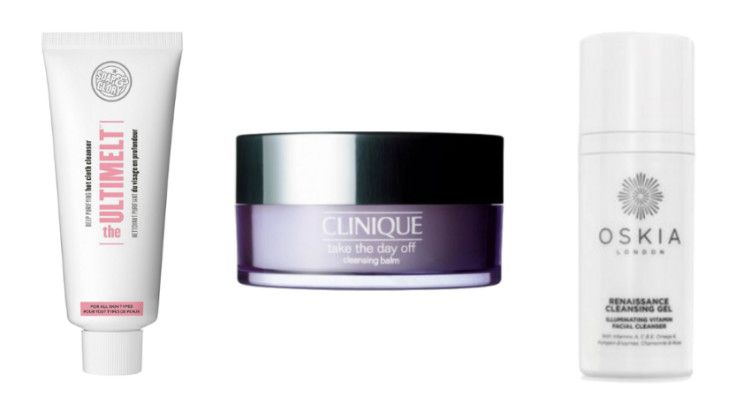 Cleansing twice a day is key, and I'm not talking about splashing water on your face, or using a dreaded face wipe. We are talking proper cleansing using a gentle cleansing balm and giving your face a gentle massage. This will not only cleanse the skin but stimulate the blood cells, decrease puffiness and help with exfoliation. Taking your make-up off at the end of the day will make a massive difference to your skin, ensuring you don't clog your pores and will also help against premature ageing. As it is still winter a balm cleanser won't dry the skin but will add protection against those harsh elements, and it's great for all skin types.
Try the following for ultimate cleansing:
Soap & Glory Ultimelt - a perfect drugstore cleanser great for morning and evening
Clinique- Take The Day Off is great for those with sensitive skin
Oskia Renaissance Cleansing Gel - Is a luxurious cleansing balm that removes all traces of dirt and makeup
Hydrate and exfoliate: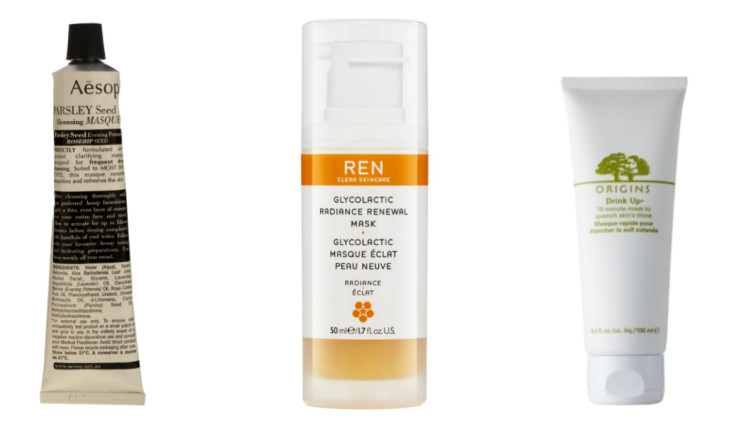 To revive the skin a face mask is the first port of call, and ideally you should add a targeted mask to your weekly routine. If you have blackheads or oily skin a charcoal or clay mask is great at unclogging pores. A glycolic, or AHA mask is ideal for helping lazy skin that is difficult to exfoliate and will give it a boost. These treatments also helps with anti-ageing and brightens the skin. For dehydrated skin you will need a hydrating mask to give your face an added burst of moisture. As you age your skin typically gets dryer, so a product like this will help at any point in your life. If you have naturally dry skin or are just feeling oily yet dehydrated at the end of the festive season reach for the following hydrating masks.
Aesop Parsley Seed Facial Cleansing Mask for a deep cleansing clay mask
Ren Glycolatic Radiance Renewal Mask to help brighten, and exfoliate the skin
Origins Drink Up 10 Minute Mask to Quench Skins Thirst.
Concentrate: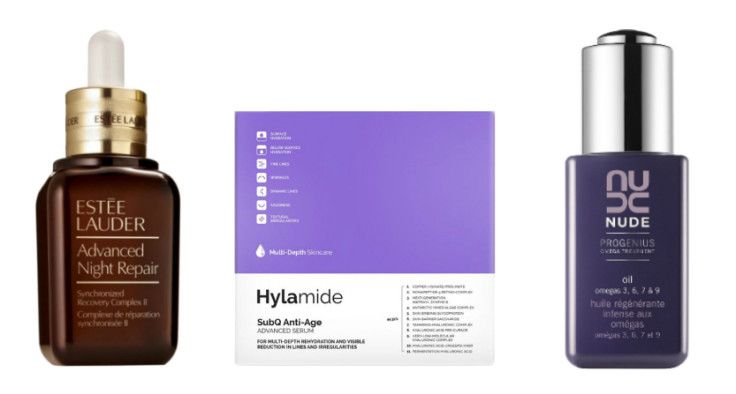 Serum for me is one of the most important steps in your routine, they are full of concentrated ingredients that in a few drops can truly transform the way your skin looks. Add this to your routine after your toner, and in a few weeks you should notice the improvement in the texture of your skin.
Estee Laurer Advance Night Repair - a classic best-selling product that will show results after just a week. This targets all skin types to brighten and help prevent breakouts.
Nude Progenius Omega Treatment to help sooth overworked skin
Hylamide SubQ Anti-Age Advanced Serum a hydrating serum for dry or thirsty skin
Drink up
Finally, the best way to improve your skin is diet, and we all know this. Hydrate yourself internally by drinking water and lots of it. Water helps to clean and improve our systems, makes skin look fresh as well as having anti-ageing properties. Water also improves elasticity in the skin and will give you bags more energy to boot. On top of H<sub>20, adding oily fish and healthy fats like avocado and nuts to your diet will also help the building blocks of skin repair and help clean any sudden breakouts you might be having.
Jihan-Annesa Turner is a wife, mother and lover of all things beauty-related. She runs her own blog, Jihan-Annesa, covering beauty, fashion and lifestyle.