The King of Queens actress Leah Remini has quit the Church of Scientology after being forced into "thought modification" classes and "interrogations".
Remini admitted to being a scientologist in a 2001 interview and has defended the controversial church a number of times.
However, the New York Post reported that she left because she was subjected to abuse from members after asking where Scientology leader David Miscavige's wife was.
Shelly Miscavige has not been seen in public since 2007, when she attended her father's funeral. The scientologist said she was doing work out of the public eye
Last year an attorney for Miscavige told US Weekly: "She is not missing. Any reports that she is missing are false."
Prior to this, it is believed she was involved in selecting Katie Holmes to be the wife of prominent scientologist actor Tom Cruise.
Mike Rinder, a former member of Sea Org, which is responsible for scientology's ecclesiastical development, blogs about celebrity scientologists.
He said Remini asked Miscavige about his wife's whereabouts at Cruise's 2006 wedding in Rome.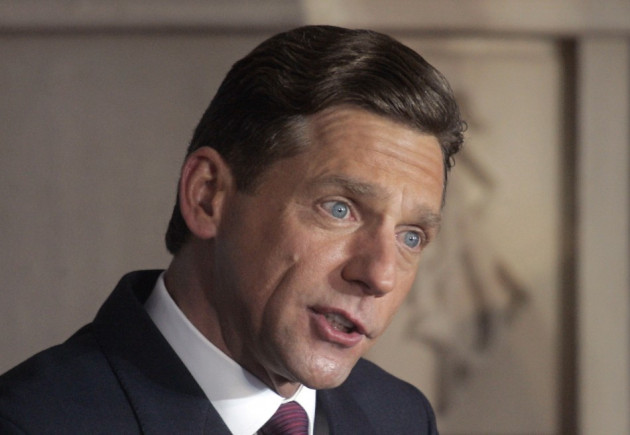 A source told the Post that Tommy Davis, head of the scientology celebrity centre, said: "You don't have the f*****g rank to ask about Shelly."
According to Rinder, Remini wrote a "knowledge report" about the incident in which she criticised Miscavige.
After submitting the report, she was ordered to go to the scientology spiritual headquarters for thought modification, which includes a form of lie detection testing to expose negative thoughts about the church.
The Post's source said: "[Remini was] put through interrogations and blacklisted within the church that she donated millions to and that her family has spent their lives in. She was put through thought modification for five years.
"She is stepping back from a regime she thinks is corrupt. She thinks no religion should tear apart a family or abuse someone under the umbrella of religion."
The source added that she was concerned about publicly leaving scientology: "She has heard they use people to scare you into silence.
"The church can't hurt her. They don't have her family, that's all that matters to her. It's not about wanting or not wanting to do scientology. The issue is that [Miscavige] is taking down this church and hurting people and families."
A statement from the Church of Scientology said: "The Church respects the privacy of parishioners and has no further comment."