She is the girlfriend who appeared to stick by the disgraced former Sunderland player Adam Johnson, but Stacey Flounders has told Bradford Crown Court the pair have split up and will "remain friends".
The 25-year-old was testifying at ex-England winger Johnson's underage sex trial when she told jurors the pair are going their separate ways after he pleaded guilty to one count of sexual activity with a child and one count of meeting a child after sexual grooming.
During her day in court Flounders said she stuck with Johnson because he was "really honest with me and told me the truth. We'd just had a daughter, I wanted to be a family." She has been at Johnson's side throughout the trial and listened as jurors were told how Johnson was messaging a 15-year-old seconds before he messaged Flounders to discuss their child.
Jurors heard how she allegedly grew suspicious of messages she found on Johnson's phone and asked "Who is she, how old is she?" when officers arrived at their home to arrest the footballer.
Her decision to end the relationship came one day after Johnson, who denies two counts of sexual activity with a child, told the court he "came to his senses" about his girlfriend and daughter while he was kissing the schoolgirl.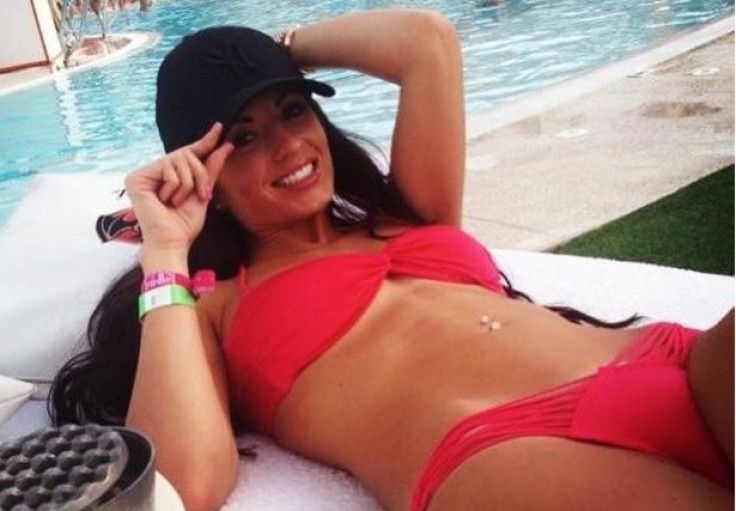 Flounders and Johnson have been together since 2012 when the 28-year-old winger moved from Premier League club Manchester City to Sunderland. He had previously dated glamour model Sophie Reade but their fling reportedly ended after Johnson "bought" a date with Katie Price at a charity auction.
After moving in together at a home in County Durham, the couple announced the birth of daughter Isla on 8 January last year. She uploaded photos of Johnson and Isla to social media and has previously posted revealing photos of herself. When news emerged that Johnson had been arrested, an image of Flounders soon circulated on the internet after she was confused with the victim.
Since then she had remained silent and her Twitter profile was turned private. Remaining straight-faced, she has arrived and left Bradford Crown Court with Johnson but it remains to be seen how often the pair will be seen together once the trial concludes.