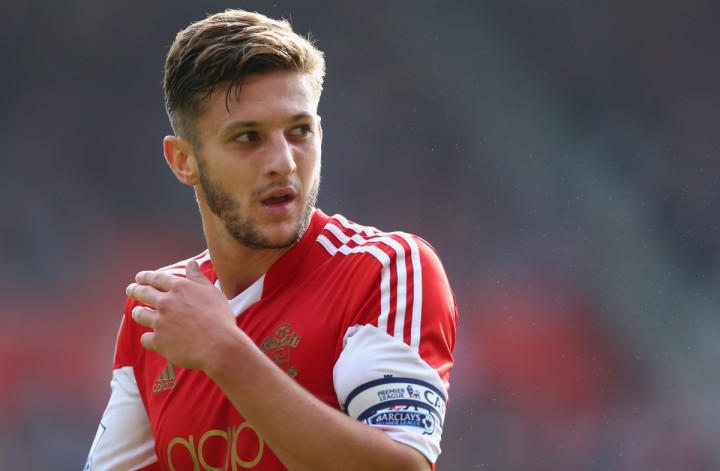 New Liverpool signing Adam Lallana admits he couldn't turn down the opportunity to move to Anfield to link up with his childhood idol Steven Gerrard.
The Merseyside club confirmed on Tuesday they had agreed terms with Southampton to complete their third signing of the summer transfer window following the arrivals of Rickie Lambert and Emre Can.
And the new Liverpool star has spoken out upon his arrival at Anfield, revealing his long admiration for the current Reds captain and claiming he is looking forward to the beginning of the new season.
"There's no limit to what I can learn playing with him (Gerrard). I grew up watching him. My best mates, he's their legend. For me to be playing alongside him, not just at England but at club level, is quite surreal really. They're always asking me what he's like. He's got that aura around him. But I need to quickly get used to it because I'll be playing with him week in, week out," he said during an interview with Liverpool official website.
"He's still such a good player and he can go on to play for numerous more years with the quality he possesses."
After graduating from Southampton's academy, the attacking midfielder has decided to leave his childhood side to take a step forward in his career and expects the Saints supporters to understand his decision.
"A lot of my close friends are Southampton fans, but they understand. They understand this is an opportunity that you just can't turn down. At the age I'm at, 26 now, it's just the right step. I'm sure most people will understand my decision.
"It's a huge step. Liverpool have got so much history and after the season they had last season, I can't wait to get started and carry on and build on that. Champions League football is back; everyone is telling me that the atmosphere on Tuesday and Wednesday evenings at Anfield are something special. Lambert is up here already and he has been telling me all about it. It's great that I can continue my career with him as well. That's a special moment. I'm over the moon for it to be sorted. I still can't quite believe it. I just can't wait to get started in pre-season and work with the team."
Lallana will join his former teammate Lambert who already confirmed his move to Afield from Southampton last month.
"(Having Lambert with me will be) a massive help. I've spent the last four or five years with him. We've had great careers at Southampton and achieved something special, but we're both thoroughly looking forward to the new challenge. It's Rickie's boyhood club and a club I can't wait to be a part of."