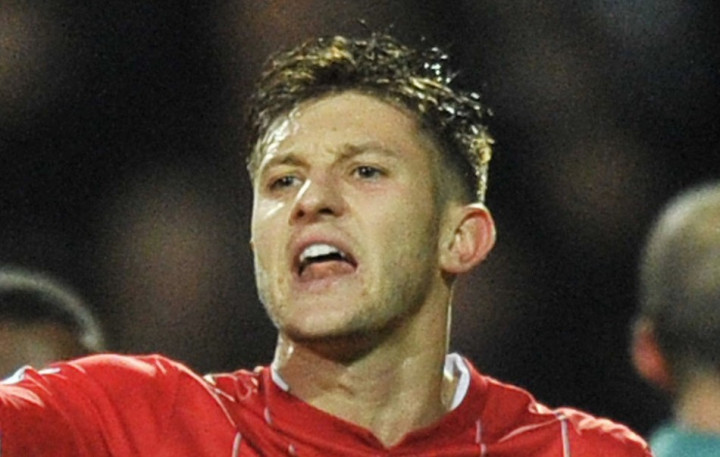 New Liverpool signing Adam Lallana hopes to get his Anfield career back on track after a pre-season injury delayed his progress and playing time at the club.
The England international midfielder joined Liverpool from Southampton in the summer but suffered a knock to his lateral collateral ligament during the pre-season tour in US, which left him on the sidelines for six weeks.
Lallana missed the first three Premier League games of the season but is working on his sharpness after returning to action against Aston Villa last weekend and playing a part during the Champions League victory against Ludogorets Razgrad on 16 September.
"Fitness-wise I feel great but I still feel I'm getting there sharpness-wise. It feels great to be out there again because I'd not played a game for two or three months. It's where I want to be - I want to be back playing, not sat on the treatment table," the midfielder said to Liverpool's official website.
"It's a great feeling and I'm sure with the amount of games we've got coming up, the more minutes I get on the pitch, the better I'll feel and the better the performances I'll be putting in."
The 26-year-old star admitted he was frustrated after struggling to make a positive impact in Brendan Rodgers' side but he is very positive about his future at Liverpool.
"The target is to play as many games as possible, get as fit as possible and get back to my best, playing well and winning in a Liverpool shirt," he said.
"I'm always trying to get better. I'm training day in, day out with world-class players, so it's great for me to continue my learning process, keep working hard and try to get even better."
Lallana has been at the club for less than ten weeks but the midfielder is ready for the challenges ahead - both domestic and in Europe - and he believes the best is yet to come.
"It's just so exciting," he said. "Five years ago I was playing in League One with Southampton. We gradually progressed up the leagues but I never thought I'd be competing in the Champions League."
"Just looking at the fixtures now... going to the Bernabeu, having Madrid here at Anfield, there's going to be a cracking atmosphere. We feel confident we can get results."