Adele has responded to reports that Rebel Wilson will play her in a biopic and she doesn't sound too keen. Reports emerged that Wilson, 36, had signed up to portray the British singer in an upcoming movie in hopes that it will help her transition into a serious actress but Adele has not given her approval.
During her latest tour show at London's O2 Arena, the Hello singer joked that she was not impressed with the Australian actress being tapped to play her on the big screen. Adele told her audience: "You don't get to make a film without my f*****g permission. Shut up! There's no film... I've heard there are rumours about Rebel Wilson will be playing me in a movie – let's see if that turns out to be true." She added: "Just because I'm plus-sized doesn't mean she's playing me."
Adele's response came hours after the Daily Star reported on Wilson's alleged new role with a source revealing: "Rebel has always wanted to prove she can cut it as a serious actress. This is going to be a huge challenge for her because Adele is a legend at the peak of her popularity. Rebel can't match Adele's vocal talents but she can certainly sing. And, with a little technical wizardry, she'll sound just like her in the movie."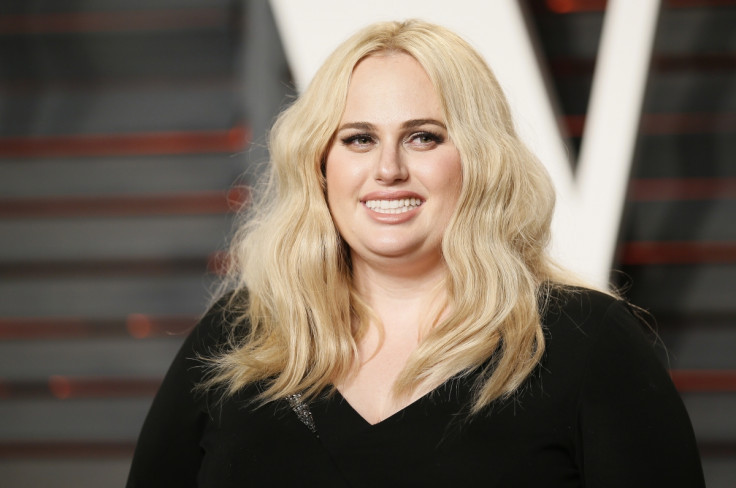 Fans seem to be sold on the idea of Wilson playing the Grammy-winner with one commenting: "If Rebel Wilson really has been cast as Adele in the biopic, I'm buying my tickets now. Aca-mazing," while another said: "If Rebel Wilson does play Adele in a movie of her life I will p**s myself with excitement."
Wilson has starred in several blockbuster comedies including Pitch Perfect, Bridesmaids and How To Be Single but she is yet to command a more serious role having been typecast as the larger-than-life supporting character.
Adele is currently on tour to support the release of her third studio album 25, which soared to number one on the charts around the world and has sold more than 19 million copies to date. The trek, which kicked off in February, is currently making its way around the UK before moving onto Europe in May and then the US in July.
Proving her dedication to her craft, Adele, 27, continued performing in Birmingham on 1 April despite being struck down with chest inflammation. Explaining her ailment, the singer said on stage: "I had some steroids, right, to take the inflammation down and I was so frightened I wasn't going to be able to do tonight's show and I did. I woke up and I felt fine. I'm so relieved."
Adele's 25 live tour continues on 5 April at London's O2 Arena.
Watch Adele deny the biopic rumours on stage: