There's been a social media war between two of the world's most popular television shows, Game of Thrones and The Walking Dead, but could you guess who's come out on top?
Despite The Walking Dead almost breaking the internet following its sixth season finale in the US on Sunday night (airs at 9pm on FOX on Monday night in the UK), it couldn't quite make the cut with its number of tweets from January 1-December 31, 2015.
Currys PC World embarked on a study which looked at 16 of the most internationally popular shows across a variety of networks including Netflix and Amazon Prime – and slugged through over 45,000,000 tweets to come to a conclusion on which fictional TV drama should take the virtual crown. Now that's determination. As a result, Game of Thrones had 16,463,944 posts compared to The Walking Dead's 12,125,715.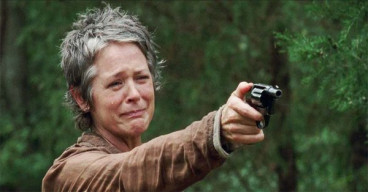 The Infographic study stated: "The event-packed Game of Thrones season finale drove more Twitter posts (just over 1.7m) than 11 of our shows did over the whole of last year, including House of Cards (1.65m), True Detective (nearly 1.5m) and Jessica Jones (also close to 1.5m). In fact, this episode alone drove more tweets than Daredevil (700k), Strictly Come Dancing (288k), Fargo (182k) and The Man in the High Castle (130k) combined, over the course of the whole year."
"The mere promise of an episode can drive social media into a frenzy. There were no new Sherlock episodes broadcast in 2015, but that didn't stop it overtaking other shows for the amount of tweets, generating 1.1m posts and over four billion impressions," it went on.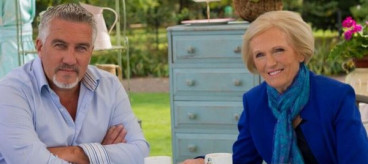 Empire fell some way behind at just 2.16m compared to the massively popular Game of Thrones and The Walking Dead, whilst Netflix's most popular show was House of Cards with 1.65m. But not even Kevin Spacey could take on the UK's national treasure Mary Berry, as The Great British Bake Off mustered up a pretty powerful 1.76m posts. Beaten by an 81-year-old? Piece of cake.
Interestingly, the study divulged which 'peak' times of the week the most tweets concerning TV shows are generated as opposed to online shows. The company suggests that many viewers are watching TV shows in their official broadcast slots and letting their thumbs enjoy a social-media frenzy accordingly. Programmes that have had a second season or more ultimately have higher levels of Twitter volume, but that doesn't come as a surprise since there's more to talk about.
Social media kings Game of Thrones will return for season six on April 24 in the US on HBO and will be simulcast on Sky Atlantic in the UK at 2am on April 25, showing later at 9pm the same day. The Walking Dead season six finale airs tonight in the UK at 9pm on Fox.
Watch the Game of Thrones season six trailer below.