British singer Adele has admitted that her battle with postnatal depression after the birth of her first child has left her "too scared" to try for another baby. Opening up on her experience in a candid interview with Vanity Fair magazine, the Hello star explains how the depression made her believe having a child was the "worst decision".
Adele, 28, gave birth to son Angelo, her first child with partner Simon Konecki, in October 2012. Immediately after, Adele disappeared from the spotlight to enjoy spending time with her family but the experience was not what she had expected.
When asked if she is keen to expand her family with charity organiser Konecki, who is already father to a daughter from a previous relationship, Adele said: "I'm too scared. I had really bad postpartum depression after I had my son, and it frightened me... I didn't talk to anyone about it. I was very reluctant."
The Rolling In The Deep singer continued: "My knowledge of postpartum – or postnatal, as well call it in England – is that you don't want to be with your child; you're worried you might hurt your child, you're worried you weren't doing a good job. But I was obsessed with my child. I felt very inadequate, I felt like I'd made the worst decision of my life... it can come in many different forms."
Adele admits she was fortunate enough to be able to pull herself out of the depression but making sure to spend time for herself away from Angelo. The singer explained: "Eventually I just said, I'm going to give myself an afternoon a week, just to do whatever the f**k I want without my baby. A friend of mine said, 'Really? Don't you feel bad?' I said, I do but not as bad as I'd feel if I didn't do it."
Fans have since applauded Adele for being honest about her battle with postnatal depression. In light of her revelation, Good Morning Britain's Doctor Hilary Jones has also offered advice to other mothers who may be experiencing postnatal depression.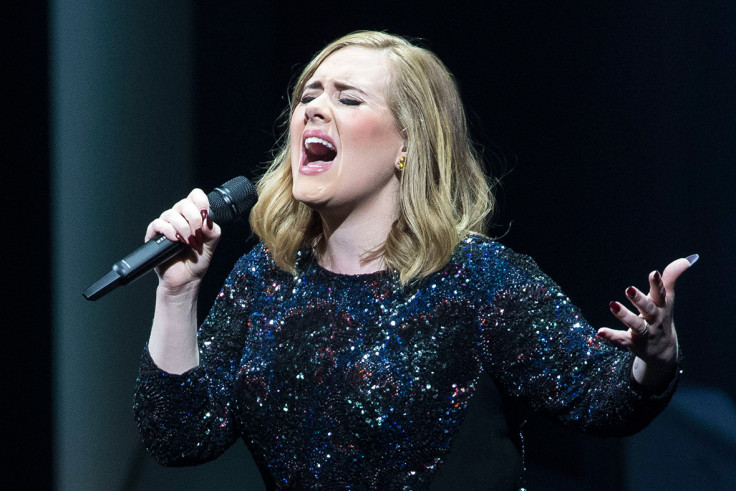 Jones said on GMB: "I'm so pleased she's spoken out about this because somebody like that might want to keep it a secret, but actually, this is something that affects one in ten women – or more – after birth and it's devastating. Devastating for her, for her partner, and for the family because that person becomes withdrawn because they feel people are judging them... and they start to neglect themselves."
Adele is currently performing on her 25 live tour, which continues at the American Airlines Center in Dallas on 1 November.