Adele and her fans stood in unity against terrorists following the attacks on Brussels during the Hello singer's latest tour show. The 27-year-old performed the last night on her six-night stint at London's O2 Arena on Tuesday 22 March where she dedicated a portion of the show to the victims of the bombings in Belgium.
Halfway through the sold-out show, Adele dedicated her 2008 ballad Make You Feel My Love to those affected by the attacks, telling the audience: "This is Make You Feel My Love and this is for Brussels tonight, I want you to all sing it with me so they hear us." After the audience lit up the arena with their phones, Adele said: "I don't think I've ever actually been so moved before in my life at one of my shows, that was just so beautiful. Thank you very much for doing that ... I think they heard us."
She also took the opportunity to challenge the terrorists in an expletive-filled rant, saying: "We're all here for the same reason. I'm hoping you've all come to be entertained by me. I'm here to entertain you, so we're all united, so that makes us much better than them f*****s. You're on, you f*****s."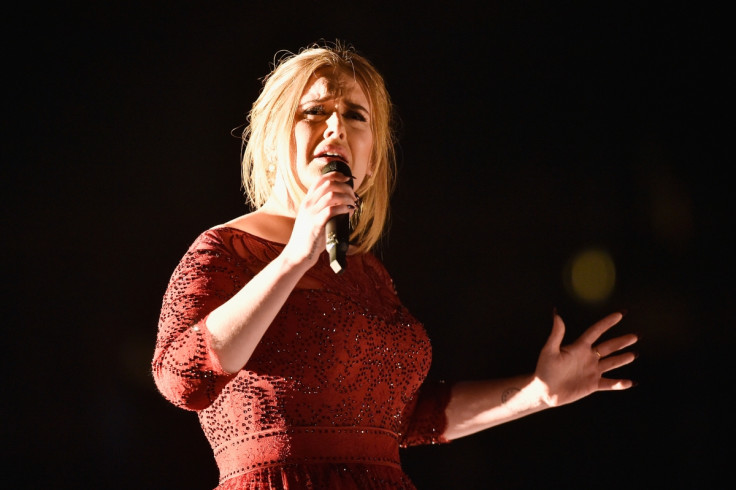 At least 34 people died in the attacks, which took place on 22 March at Brussels' Zaventem airport and the city's Maelbeek Metro station.
Adele launched her world tour in February and has so far played multiple dates across the UK. The When We Were Young singer will now move onto play dates in Glasgow and Birmingham before returning to London for two nights at the O2 Arena at the beginning of April. The Grammy-winner will wrap up the European leg with three shows in Antwerp, Belgium in June.
The Adele Live 2016 tour is in support of the singer's third studio album 25, which has so far sold more than 19 million copies worldwide, has been certified platinum nine times by the British Phonographic Industry (BPI) and is one of the fastest-selling albums of the 21st century.
Adele's tour continues on 25 March at the SSE Hydro in Glasgow, Scotland.