Adele invites couple on stage after spotting them getting engaged during her performance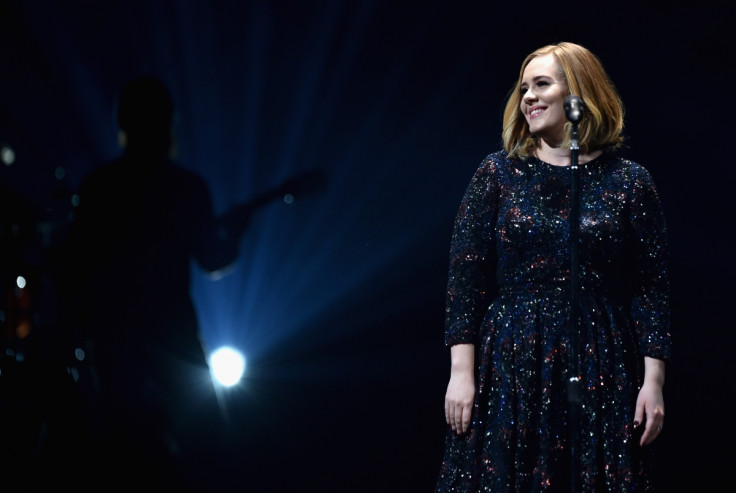 Adele seems to really love engagements. The songstress spotted a man proposing to his girlfriend during her performance and invited them up onto the stage to congratulate the two.
While performing her rendition of Bob Dylan's Make You Feel My Love at the first of six concerts in her hometown London, Adele spotted a couple in the crowd getting engaged and halted mid-song to ask them: "Did you just get engaged?"
After calling the couple on stage, she told the audience: "I thought there was a fight at first! I saw all of the camera-phone lights at first and then I saw arms went up and I saw sweet kissing."
Speaking to the man, who said his name was Johnny, the Hello hit-maker said: "Thanks for doing that at my show," before getting the stagehands to focus the cameras of the couple and flash them on the big screen. When she asked the woman how she heard the proposal through her "wailing away", the blushing fiancée quickly replied: "It's our song," before starting to cry.
"So you've been going out longer than I've been making music?" Adele joked before gushing: "That was the most beautiful thing I've witnessed at one of my shows."
This was not the first time Adele has interfered in an engagement. On 29 February, Leap Day, the 27-year-old held a performance in Belfast during which she urged concert attendee Neil to accept the proposal from his girlfriend Haley after he had offered her a "maybe, in a little while" in response to her big question earlier in the day. "You have to say yes," she told Neil as the sold-out crowd started booing. "Oh my God, they're turning. Say a proper yes, bruv."
© Copyright IBTimes 2023. All rights reserved.