Ask Beyonce 'Who Runs The World?' and the answer would be a flat-out...'girls'. This is certainly true of the charts based on the biggest-selling singles by female artists that have been revealed by the Official Charts Company.
Topping the top 20 list is disco queen Cher, who has sold 1.82 million copies of her 1998 hit Believe. The track spent seven weeks at number one in the UK back in 1998 and introduced the 70-year-old pop hitmaker to a younger audience. In second place is 'the voice', aka Whitney Houston. The late singer has shifted 1.638 million copies of her classic ballad I Will Always Love You since 1992. Written and originally recorded by country superstar Dolly Parton, the single spent a staggering 10 weeks at number one.
A much newer entry is Adele's iconic ballad Someone Like You, which spent five weeks atop the UK chart and has sold 1.637 million copies since 2011. Canadian singer Celine Dion follows closely with Titanic soundtrack single My Heart Will Go On You, which has pushed an impressive 1.58 million units.
The nation's favourite tear-jerker enjoyed two non-consecutive weeks at the top-20 summit in 1998. The 49-year-old singer reappears on the list with the ninth biggest-selling single, Think Twice, which has sold over 1.37 million copies since 1994.
Pop princess Britney Spears rounds off the top five with her 1998 debut single Baby One More Time. The 1990s classic claimed two weeks at the top of the UK singles chart, in 1999, and has sold 1.56 million copies since – 460,000 of which were shifted in its first week of release. Jennifer Rush remains the oldest entry with her 1985 ballad The Power Of Love selling 1.45 million while Rihanna and Calvin Harris' dance hit We Found Love has sold 1.41 million since 2011.
Iconic girl group The Spice Girls appear twice on the list – their infectious debut single Wannabe has sold 1.38 million over the last 21 years while 2 Become 1 rounds off the top 20 after selling 1.14 million units.
It may come as a surprise that modern artists such as Katy Perry or Taylor Swift do not appear in the list but with the streaming boom contributing to sales, it is possible that some new faces may make the cut in the coming years.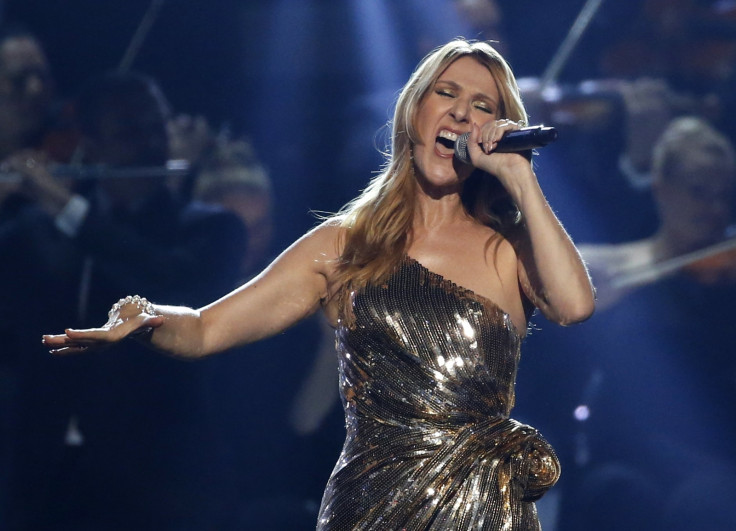 Biggest-selling singles by female artists in the UK
1. Believe – Cher
2. I Will Always Love You – Whitney Houston
3. Someone Like You – Adele
4. My Heart Will Go On – Celine Dion
5. Baby One More Time – Britney Spears
6. The Power Of Love – Celine Dion
7. We Found Love – Rihanna featuring Calvin Harris
8. Wannabe – Spice Girls
9. Think Twice – Celine Dion
10. Never Ever – All Saints
11. Call Me Maybe – Carly Rae Jepsen
12. Hallelujah – Alexandra Burke
13. Price Tag – Jessie J
14. Can't Get You Out Of My Head – Kylie Minogue
15. Torn – Natalie Imbruglia
16. Saturday Night – Whigfield
17. Poker Face – Lady Gaga
18. All I Want For Christmas Is You – Mariah Carey
19. Only Girl (In The World) – Rihanna
20. 2 Become 1 – Spice Girls
Listen to Cher's Believe: