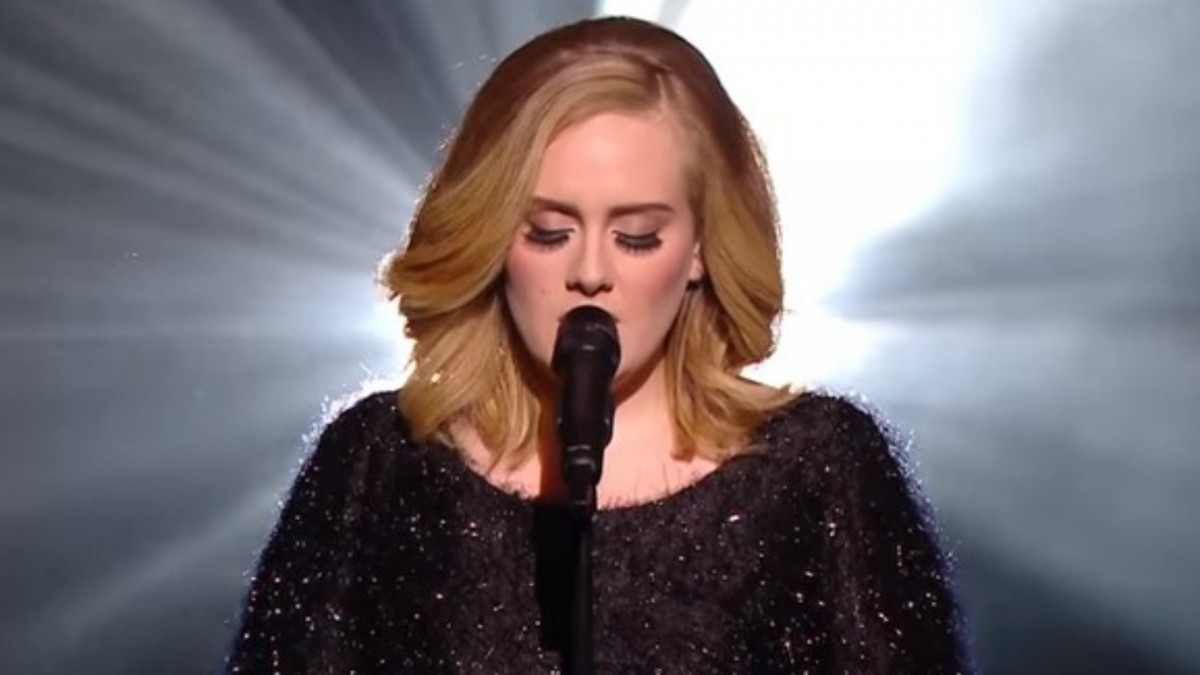 Adele has broken the record for the highest first week sales figure for her album 25 after shifting more than 800,000 copies. The hotly-anticipated set of new songs from the Tottenham chanteuse recorded 800,307 units giving her the highest opening week sales in UK chart history.
The album beat the previous record-holder the Oasis album, Be Here Now which recorded 695,761 in its first week of release in August 2007, although due to a different chart period and its release on a Thursday only three days of sales were officially registered.
Adele's album sold more than the rest of the Top 75 combined this week and more than the last 19 number one albums in the UK combined. Its total sales figure this week means it has already gone twice platinum. It is also the most downloaded number one album since records began, shifting 252,423 digital copies in the week until Thursday at midnight (26 November).
Martin Talbot, chief executive of the Official Charts Company, said: "The massive impact of 25 this week marks the moment that Adele has transformed herself from a phenomenon of our age to an all-time great. The statistics surrounding the album are staggering, topped by the simple fact that no album has ever sold 800,000 copies to reach number one in the history of British music."
In this week's charts Elvis Presley climbed back up a place to number two with If I Can Dream and Justin Bieber's Purpose sits at three. Celtic songstress Enya also scored her highest album chart position in 18 years with Dark Sky Island, which debuted at Number 4. The album is her first studio effort in seven years and matched the peak of her 1997 Best Of collection. Adele's 25 sold 2.43 million copies in America in just three days, setting a new opening week sales record in the country.
She has also announced a UK and Europe tour starting next year. It will kick off in Belfast next February and visit Dublin, Manchester, London, Glasgow and Birmingham and then move on to mainland Europe. She is also odds-on favourite to headline Glastonbury Festival in 2016.