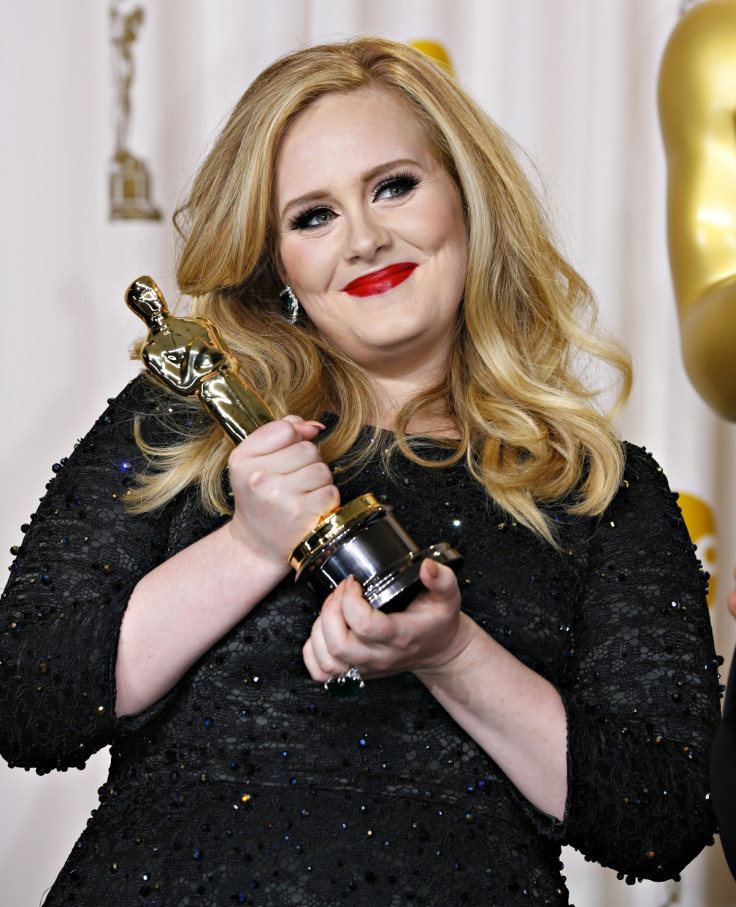 Adele has revealed that one song in her new album 25 was inspired by Taylor Swift. The 27-year-old singer released the album on 20 November.
During an interview with NPR, Adele talked about working with Swedish producer Max Martin and her song Send My Love. She said: "I was in New York, writing Remedy with Ryan Tedder. We were having lunch, and [I Knew You Were] Trouble came on the radio — Taylor's song that she did with Max and Shellback. I was like, 'Who did this?' I knew it was Taylor, and I've always loved her, but this is a totally other side — like, 'I want to know who like brought that out in her.' And he said Max Martin. I was unaware that I knew who Max Martin was. I Googled him, and I was like, 'He's literally written every massive soundtrack of my life'."
"So I got my management to reach out. They came to London, and I took my guitar along and was like, 'I've got this riff,' and then Send My Love happened really quickly. Max Martin, I just could hang out with him forever. He's so beautiful and lovely and funny and generous and warm and caring. He's a really amazing man," she added.
Previously, there were rumours that Adele declined Beyonce's request to work together on a duet. However, she denied those reports and insisted that she would "never disrespect" the Halo hitmaker. "There's a rumour going round that I turned Beyonce down. Which I would never be so disrespectful as to do," she said during an interview with Zane Lowe on his Beats 1 radio show adding: "I'd never disrespect her like that. Obviously, like, Queen Bey 'til the day I die."