Adele's songs have long been associated with sadness but the British powerhouse has insisted that the recurring theme isn't necessarily a bad thing. During a promotional pit stop at the Today Show in New York for her new album, 25, the singer opened up about her enlightening outlook on life.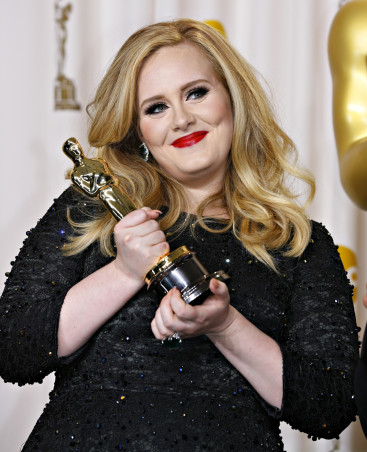 Speaking to host Matt Lauer, she said: "I don't think sadness is always devastating. It can be quite uplifting and joyful as well and sometimes, you have to let yourself be sad in order to move forward."
The mother-of-one added that once she changed her way of thinking she was able to write music without going to an unhappy place. "I was quite happy to do it and also I felt like I didn't need to let myself go this time in order to access my creativity, so that was good."
When asked if she worries that the success of her new album will mean less time for her son, Angelo, the Hello hitmaker insisted that her child is her number-one priority. "No, my son comes everywhere with me. We're all good. Like, we're tight," she said.
"He's the first person I see in the morning and the last I person that I see at night and vice versa, so we're all good and I make time for him, like I always have. That's one of the main reasons that I've been away for so long is because I was like, no, my kid is more important, and my kid comes first and my music comes second, and I come second, you know?"
Earlier in November, Adele was forced to deny rumours that she declined Beyonce's request to work together on a duet, insisting that she'd "never disrespect" the Drunk in Love hitmaker. "There's a rumour going round that I turned Beyonce down. Which I would never be so disrespectful as to do," she said during an interview with Zane Lowe on his Beats 1 radio show adding: "I'd never disrespect her like that. Obviously, like, Queen Bey 'til the day I die."