Adnan Januzaj hopes for more Manchester United opportunities after replacing Angel Di Maria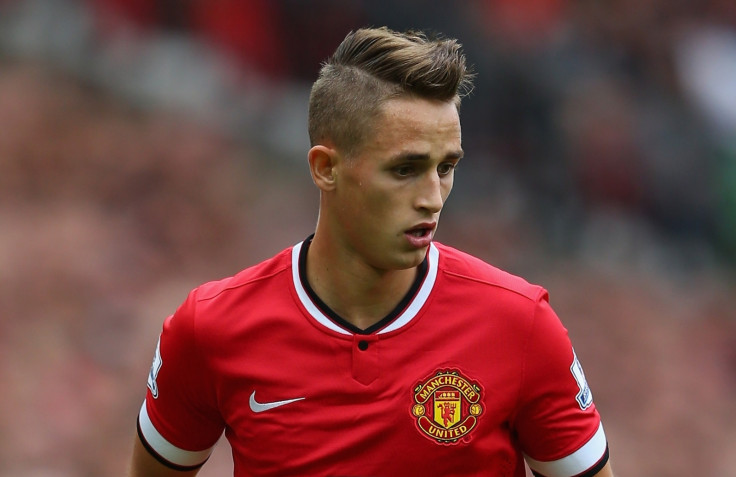 Adnan Januzaj hopes to keep taking his opportunities at Manchester United after making two consecutive impressive performances against Sunderland and Newcastle coming from the bench to replace under-fire Di Maria.
The 20-year-old versatile midfielder struggled to convince the new boss he deserved regular time at Old Trafford during the first part of the campaign even though he proved to be a sensation under David Moyes last season.
During the January transfer window some reports even claimed the Belgian was expected to leave the club on loan but he eventually stayed at the Premier League giants where has lately been rewarded with new chances to prove his worth. The academy star has indeed recently started the Premier League games against Leicester City, West Ham and Burnley, while he also helped United to secure victories against Sunderland and Newcastle coming from the bench to replace Di Maria.
"My game is all about trying to make things happen. We had the diamond at Cambridge and I played as a left-midfielder. I feel comfortable there as well. I think I can play well there without a problem. My favourite position is as a winger or a no.10. There are a lot of players here and I can play in different roles – it is just a case of taking any opportunities," " Januzaj told the club website.
Nevertheless the youngster believes he still has much room for improvement and is working to be more unpredictable in his game.
"It's a case of mixing it up and causing the defender more problems because he won't know if I'll cross it or dribble. I know I need to add that unpredictability to my game. I'm a dribbler and I like to go past people. That's really my game, you know, taking people on and making things happen. Sometimes it's difficult. Sometimes, you can have a bad day when nothing works but you still must try to make something happen. I am confident. If I get tackled once, I go again and again until I go past them."
Januzaj is confident about having more chances in the crucial last part of the campaign to help his side to secure both the Premier League top four and the FA Cup title, with United set to host Arsenal for the quarter-final on Monday night (9 March).
"Once you win a trophy, you want to win other ones like the Champions League and Premier League, for example. If you win one cup, it can be the start. I think that's the aim – to try to qualify for next year's Champions League. I played in it last year and it was very good to do so. I was really happy and you know you're waiting for that kind of opportunity again in the future."
© Copyright IBTimes 2023. All rights reserved.