The sacking of Adrian Chiles from ITV means a great bastion of football has been surrendered.
While his departure has been rapturously received on social media, Chiles's demise should be mourned and not mocked.
Switch on the TV, turn to the back pages and its hard to ignore that from its proprietorship and regulation to its organisation and analysis, the beautiful game has become a baffling one.
The advent of Twitter and Facebook means football fans have never felt so close to the game and its players. Combine that with the rise in popularity of Sky's Gary Neville and Jamie Carragher, with their gadgetry and garrulousness, and football coverage became serious.
But in the face of prescient punditry, not to mention seamless presenting by Sky's Ed Chamberlin, one Anglo-Corat refused to wilt and that man was Adrian Chiles.
But today, sadly, is the day the boffins conquered buffoonery.
Why so serious?
I don't know about you, but I started playing and watching football because it was fun. Everything used to be one big LOL.
Acrobatic dives would bring chortles of merriment. Foul throws would evoke ab-crunchy howls. Own goals - oh, the own goals! - were applauded.
Later on, there was none of this midfield diamond chit-chat during a post-match pint, only talk of how funny it was one when of our defenders accidentally booted an errant dog who had run onto the pitch (no animals were harmed in the writing of this anecdote).
Chiles brought this nostalgic, almost childish, outlook to ITV and for five years refused to conform to the ever increasing demand for in-depth deconstruction of football.
Fabio Cannavar-who?
What also separated Chiles from his more suave contemporaries was his apparent disregard of his illustrious colleagues' towering achievements.
ITV scored a major coup when it landed Italian World Cup winning captain and former world player of the year - not to mention a fine commander of the Queen's English - Fabio Cannarvaro to provide expert analysis of the 2014 World Cup.
But, ever the egalitarian, Chiles addressed Cannarvaro with precisely the same candour as he did Gordon Strachan and Lee Dixon. No offence, guys.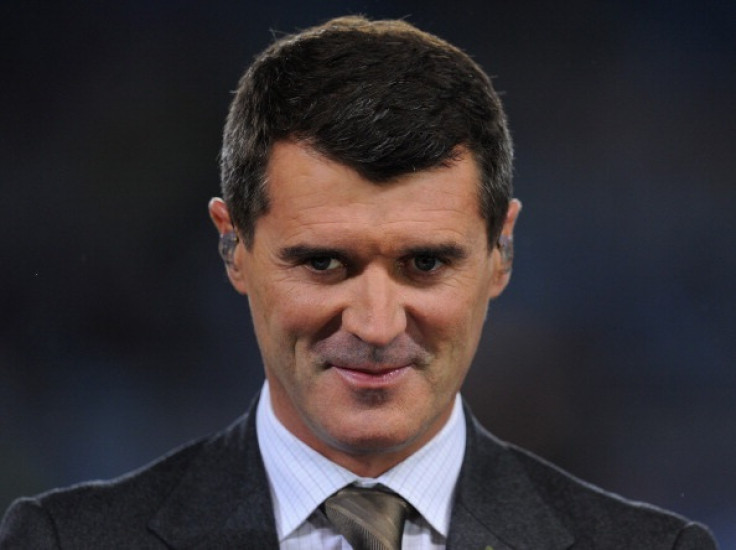 Chiles/Keane bromance
There was a time when Chiles's sterile questions were batted away by those who he shared the studio with: enter Roy Keane.
The former Manchester United and Republic of Ireland captain - whose tongue Sir Alex Ferguson famously described as the "hardest" part of his body - was openly aghast at Chiles's questions; perhaps best demonstrated when Chiles asked Keane, not known for his meteorology background, when "heavy rain becomes a downpour". Keane even cracked a smirk.
It was the most unlikely bromance and ITV's best storyline since Richard Hillman was on the rampage down Coronation Street. "When will Roy punch his face off?" was the question on everyone's (my) lips.
"You watched it twice?"
As any broadcaster knows, it's important to stick to the script. These carefully crafted words, prompts and nuggets of research are there to keep the ship steering straight.
But with Chiles at the helm, that ship always seemed headed for the sea bed.
Mincing his words, forgetting his lines and appearing genuinely bewildered by his whereabouts, Chiles brought a disarming laxness to ITV, the likes of which we'll probably never see again.
One highlight came when Chiles seemed flabbergasted and almost appalled that former nemesis Keane had watched Birmingham vs Wolves twice. "You watched it twice?", Chiles cried.
While Chiles's exit might lead to a more glossy, supped-up and in-depth ITV product, fans like me who like our coverage to be natural, fun and unpredictable are left with Jamie "literally" Redknapp flying the flag for function over finesse.