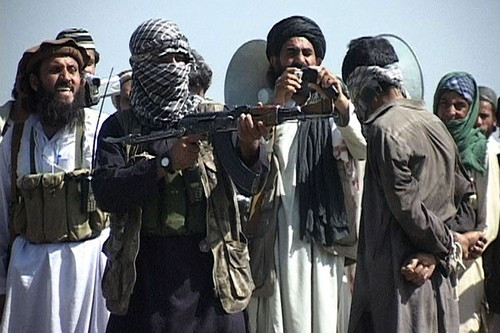 The Islamic militant group Taliban has beheaded 17 partygoers, including two women, in Afghanistan. According to the police, the people were beheaded for partying together with the opposite sex.
The victims' bodies were found near Musa Qala district in southern Afghanistan, a region dominated by Taliban militants. In Afghanistan, mixing of men and women socially is prohibited.
"Last night 17 local villagers, two women and 15 men, were beheaded by unknown people in Kajaki district. We don't know who was behind the killings at this time. We're investigating," spokesperson for the Helmand provincial administration, Daud Ahmadi told AFP.
The slain people were throwing a late-night party when the assault took place. Although none of the groups have claimed responsibility, the authorities have pointed fingers at Taliban.
Some of the victims had injuries on them indicating they were beaten before being killed. Others had gunshot wounds also.
Reports from the region suggest such killings have been increasing in the recent past. The Taliban used to behead locals for allegedly helping US and Nato troops stationed in the country.
In another incident, ten Afghan troops were killed in an attack in the nearby region. In the same Helmand province, Afghan soldiers were involved in an armed confrontation with Taliban assailants. At least 11 out of 200 Taliban militants were also killed in the fighting.
In eastern Afghanistan, two foreign soldiers thought be American troops, were killed by an attacker in Afghan uniform. The assailant was also eventually killed.