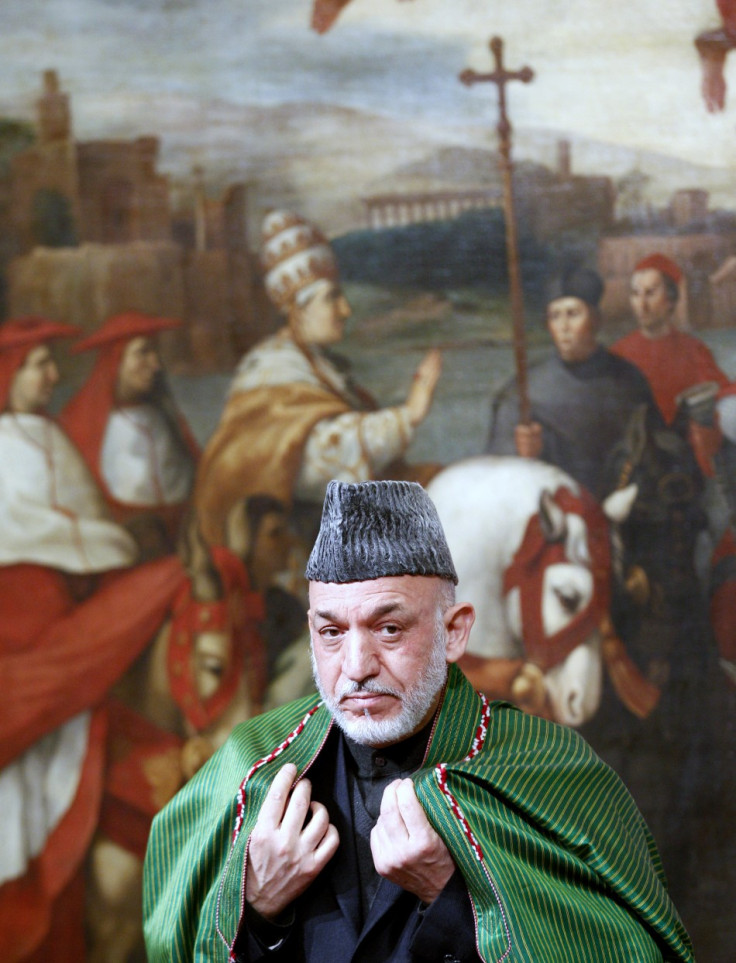 The Afghan government is planning to engage the Taliban in peace talks and government representatives are likely to meet Taliban leaders in Saudi Arabia, the BBC has reported.
Earlier, the militant group had refused to recognise the Hamid Karzai government. There is no confirmation from the Taliban if the group has agreed to join peace talks.
The talks will take place before the Taliban sets up its planned office in Qatar. The Taliban, earlier in January, announced the decision to set up a political office in Qatar.
The Karzai government was disappointed by the latest US and Qatari efforts to engage Taliban in peace talks without much involvement of the Afghan government.
A Qatari team of diplomats is likely to visit Afghan capital Kabul soon to resolve differences between the Afghan and Qatari governments, said the BBC report.
"The Afghan government welcomes any step that supports the peace process, and the Afghan government has various contacts with the armed opposition, including the Taliban," the BBC quoted Afghan foreign ministry spokesman Janan Mosazai as saying. The ministry, however, did not give any detailed plan of the meeting.
Meanwhile, a Taliban representative confirmed that US officials held talks with the extremist group in Qatar, according to an AFP report.
"The actual peace talks have not yet begun - they are in the process of trust-building and obviously this will take some time," Taliban leader Mawlavi Qalamuddin, also a member of the High Peace Council appointed by President Karzai, told the AFP.
As the Afghan government, US and Qatari officials move ahead with peace process there is much scepticism among observers who believe that Taliban might use its political office to raise money to re-launch their campaign and is just waiting for the exit of foreign troops from Afghanistan by end of 2014.
Certain sections of the Karzai government also believe that the peace talks might just be confined to exchange of prisoners; the Taliban might demand exchange of five militants detained in Guantanamo Bay with three US nationals, who are held by the Taliban and its affiliated groups.
According to the BBC, the Taliban is also divided with one faction demanding withdrawal of all foreign troops before any dialogue.
The Karzai government is also working to improve ties with Pakistan, as Islamabad's support is crucial for any kind of peace talks with Taliban.