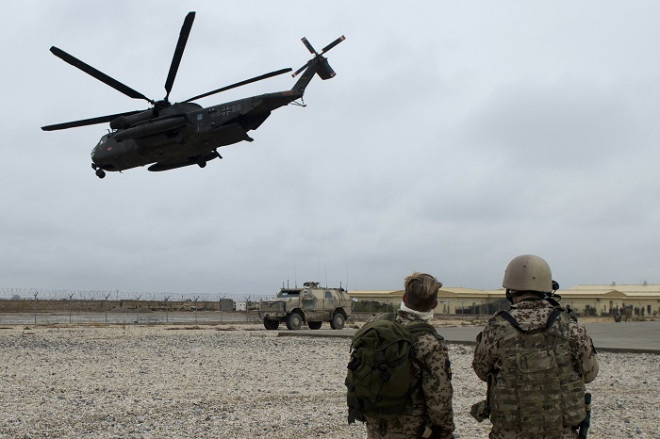 The Islamist militant group Afghan Taliban has claimed responsibility for the crash of the British helicopter in Kandahar which killed five service personnel.
The outfit has said it had brought down the aircraft using a "secret weapon" as the helicopter was on a routine mission.
In a telephone interview with the Guardian, the group's spokesperson Qari Yousuf Amadi said: "This village is a mountainous area. The helicopter was trying to manoeuvre and was targeted by the Taliban. A lot of Isaf [International Security Assistance Force] soldiers were killed. These past 14 years they are always saying it is a technical problem but it was not."
However, the group is notorious for jacking up casualty figures and claiming attacks, which were not carried out by them.
The Taliban spokesperson earlier sent out a text message to the media saying: "Today, the mujahedeen hit the foreign forces' helicopter with a rocket, 12 soldiers on board were killed."
An investigation is under way into the crash that took place about 30 miles from the Pakistan border.
Since 2006, 453 British troops have been killed in Afghanistan including the latest death toll.
David Cameron in a statement said his "heart goes out to the families and friends of those killed in this terrible tragedy".
"Every British fatality is a source of deep sadness. This latest incident, which has cost the lives of five UK personnel, brings home to us all once again how our armed forces continue to put their lives on the line to help the people of Afghanistan. I cannot high enough tribute to each and every one of them for the job that they do and the sacrifices that they make."
Prince Harry was said to be "deeply saddened" by the incident as the victims reportedly include his friends.