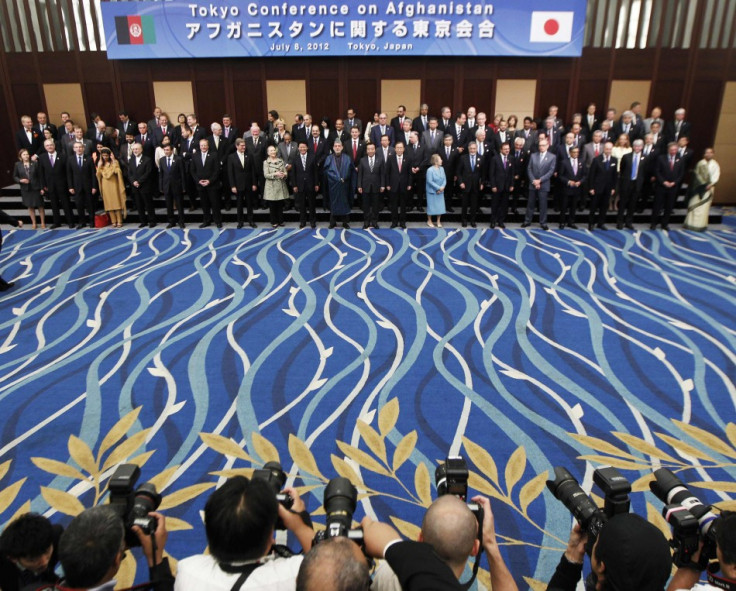 International donors have pledged $16bn (£10bn) over the next four years for development projects in Afghanistan to prevent the country from slipping back into chaos as Nato troops prepare to leave by 2014.
According to the Afghan Central Bank estimates, the country needs $6bn annually to revive economic growth over the next 10 years.
The donors' conference in Tokyo was attended by nearly 70 countries and organisations including the World Bank and the Asian Development Bank.
"I request Afghanistan's friends and partners to reassure the Afghan people that you will be with us," said Afghan President Hamid Karzai in his opening remarks.
The US aid is expected to be in the range of $1bn to $2.3bn this year, though it has not revealed any figures.
Japan, the second largest donor, pledged up to $3bn by 2016 to the war-torn country while Germany will stick to its current level of $536mn annual contribution.
Donors also demanded accountability on the part of Afghanistan and urged that the aid should be used for developmental projects and democratic processes.
Corruption and poor project management are the major issues that worry international donors as they seek a monitoring mechanism to ensure better use of aid funds.
"That must include fighting corruption, improving governance, strengthening the rule of law, increasing access to economic opportunity for all Afghans, especially for women," said Hillary Clinton, US Secretary of State, during the conference.
"Afghanistan's security cannot only be measured by the absence of war. It has to be measured by whether people have jobs and economic opportunity, whether they believe their government is serving their needs, whether political reconciliation proceeds and succeeds," she added.
Afghanistan is a recipient of huge amounts of international aid since the US-led war on terrorism in the country and it has received nearly $60bn since 2002 which is almost equal to its Gross Domestic Product (GDP).
Despite the foreign aid, Afghans remain poor and illiterate. According to the World Bank, an average Afghan person earns only $530 a year. On the security front, Taliban and other militants still pose a major threat.