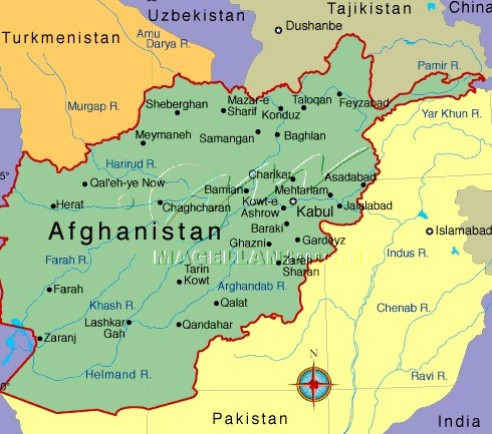 Two US soldiers and an American civilian were killed in eastern Afghanistan by a man wearing Afghan army uniform in an apparent "green-on-blue" attack on Saturday, Nato has confirmed.
An Italian soldier died in a separate attack in Farah province in the west of the country, Italian officials said.
In the first incident, which occured in Paktia province, a man wearing Afghan military fatigues turned his weapon on US troops, who were in the country to train Afghan forces, Nato said.
The shooting is the latest in a string of attacks in which Afghan police or soldiers have killed international troops working with them.
"Today was a very difficult day for Isaf," said Brig Gen Guenter Katz, a spokesman for the Nato-led Isaf forces.
The killings will further undermine trust between coalition forces and Afghans as Nato troops gear up for their scheduled withdrawal from the country in 2014.
The Taliban have claimed their own infiltrators have been behind many of the attacks, while other killings have been down to personal disputes, according to the coalition.
In a separate development, an Italian soldier was killed and three others wounded in a bombing attack on an armoured vehicle in the western province of Farah, the Italian government said.
A Lynx vehicle was attacked at 10:30 local time (05:00 GMT) as it returned to base as part of a Military Adviser Team convoy after training Afghan security forces, a statement said.
The Taliban claimed responsibility for the attack, which was carried out by an 11-year-old boy, according to Taliban spokesman Qari Yousef Ahmadi.
However, Abdul Rahman Zhawandai, a government spokesman in Farah province, disputed that claim, saying an adult male was seen throwing a grenade before disappearing into the crowd at a nearby vegetable market.
Saturday's deaths brought to 16 the number of international troops killed in Afghanistan this month. On Thursday 6 June, seven Georgian soldiers died in a truck bombing at their base in the south of the country.