Rescue operations are underway in Afghanistan's eastern province of Panjshir which was struck by a massive avalanche last week, killing some 200 people.
Najimudin Khan, deputy provincial police chief of Panjshir, said that as rescue workers dig through the snow, they are uncovering more bodies, including women and children.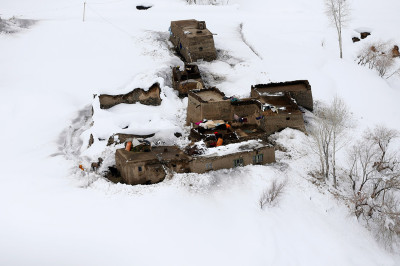 The Afghan military has cleared parts of the roads leading to the most-affected area, and is using helicopters to drop supplies including food, blankets and medicine to the trapped villagers.
Villagers waited on rooftops, waving in desperation as helicopters swooped low over the avalanche-struck region. All around them, homes, people and livestock had vanished under the snow.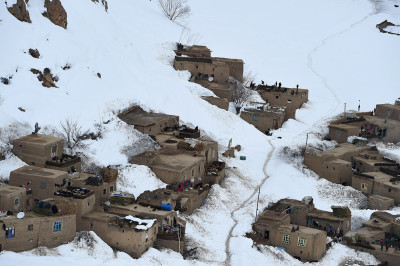 Najibullah Haidery, head of the Afghan Red Crescent Society, said the scale of the disaster was staggering. Many among those who survived "managed to flee from their destroyed homes and buried villages, and now they have nothing".
Hundreds of villages and thousands of people have been stranded without food or fresh water, and communication lines are down.
The avalanche killed many of the villagers' animals. "People living here largely depend on these livestock, and they have no other source of income. Now they've all died in the disaster, and without money, how are they going to make a living in the future?" Abdul Jalil Ahmadi, governor of Paryan district, said.
Nationwide, the death toll from avalanches and flooding rose to at least 247 people, the Afghanistan National Disaster Management Authority said.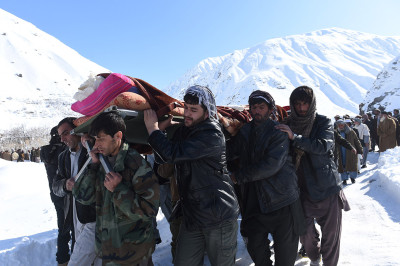 Natural disasters such as landslides, floods and avalanches have taken a heavy toll on a country with little infrastructure or development outside of its major cities. Environmental degradation has worsened the problem in the north.
Among recent major natural disasters in Afghanistan was a massive landslide in May that killed hundreds. Some estimates suggest that 2,700 people died, although there has never been a definitive count.