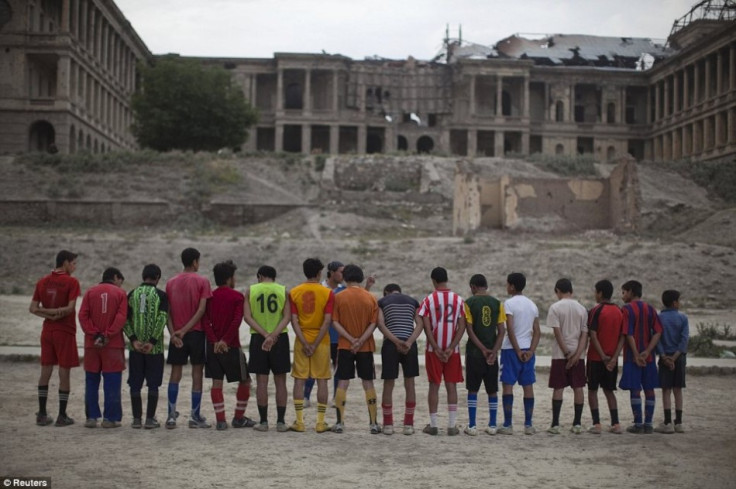 Afghan President Mohammad Ghani and Chief Executive Abdullah Abdullah have inaugurated an ambitious project to reconstruct the historic Darul Aman Palace in capital Kabul on Monday (30 May). The palace, which was built in the 1920s by King Amanullah to modernise the country, was ruined during the Afghan civil war and today stands as a symbol of the decades of conflict.
"Today we are returning to our past... to set the foundation for our future," President Ghani said at the inauguration. "We are determined to reconstruct the historical structure from the budget of the Afghan government."
In 2012, the government of Afghanistan started a campaign to raise funds to restore the palace. Calling the venture an epitome of national pride, the president's office said that the restoration will cost up to $20m (£13.7m, €17.96m).
The project was inaugurated soon after the Afghan president held a cabinet meeting in the palace, believed to be the first official assembly at the venue after decades of instability in the country. Ghani said that after the restoration process is completed, the country's supreme court will be shifted to the palace.
"Its reconstruction, funded by the Afghan government, is in itself of symbolic significance," Waheed Massoud, editor of the BBC Afghan Service said.
"It shows the government's dedication to culture and history, and to the reconstruction of the country in general, as most of the significant development work is foreign funded," he added.
However, some people have criticised the restoration work and have called it a complete waste of money.
"It comes at a time when the economy is in free fall and security is deteriorating. That money could have been spent to create jobs as thousands of people flee the country," Daud Hotak, a local shopkeeper told AFP.
Omaid Sharifi, a civil society activist, took to Twitter and posted: "President @ashrafghani keep #DarulamanPalace like this, let's remind our younger generation (of) the brutality of war."