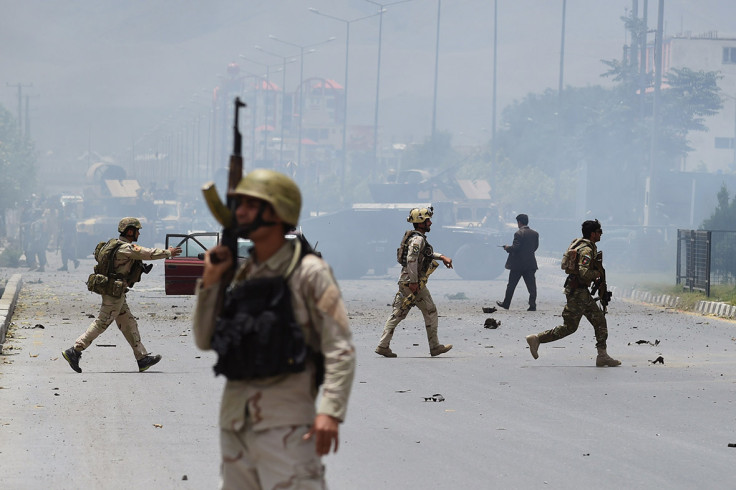 As many as 10 people were killed and four injured when a suicide bomber targeted a bus ferrying court employees near Kabul on Wednesday at 9am local time (5.30am BST). The incident occurred in Bagh-e-doud region of Paghman district. According to reports, the vehicle was on its way to Wardak province.
Najib Danish, spokesperson for the country's deputy prime minister said that the bomber was on foot and detonated an explosives-laden vest as he walked by the vehicle during rush hour. The victims include court employees and civilians.
Taliban has claimed responsibility for the bombings. Taliban spokesperson Zabihullah Mujahid said in an email, "This attack was carried out as revenge for the killing of six innocent prisoners in Kabul." This was in reference to the six members of the terror group who were hanged at Kabul prison earlier this month.
The suicide attack comes close on the heels of the appointment of a Mawlawi Haibatullah Akhundzada as the new Taliban leader after Mullah Akhtar Mansour was killed in a drone strike by the US on Saturday (21 May).
The UN mission in Afghanistan has condemned the suicide attack. It said in a statement: "Since 1 January, UNAMA has verified 14 separate attacks targeting judges, prosecutors and judicial staff, which have resulted in nine civilian deaths and 19 civilians injured, as well as four incidents of abduction of judicial staff. The Taliban claimed responsibility for seven of these incidents."
"Attacks against judicial authorities are cowardly and contrary to international humanitarian law," said Nicholas Haysom, the secretary-general's special representative for Afghanistan and head of Unama.