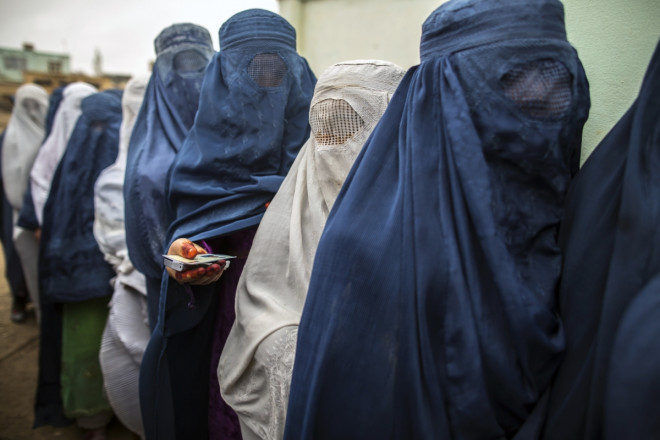 Polling in Afghanistan's presidential election has started with more than 13 million people eligible to cast their ballots in the shadow of widespread Taliban violence that has marred the campaign.
As President Hamid Karzai is barred by constitution from contesting another election, the country will have a new leader 13 years after the Taliban regime was driven out of Afghanistan in a massive US-led offensive.
There are 11 candidates in the fray, but political analysts have narrowed down the field to three main contenders, all of whom have had some role in Karzai administrations of the past.
The candidates with the chance to win the presidency are Abdullah Abdullah, Arshaf Ghani and Zalmai Rassoul. If any one of the 11 candidates doesn't get an absolute majority, or 51% of the votes polled, there will be a run-off between the two candidates with the highest votes.
Here's a quick look at the three main candidates: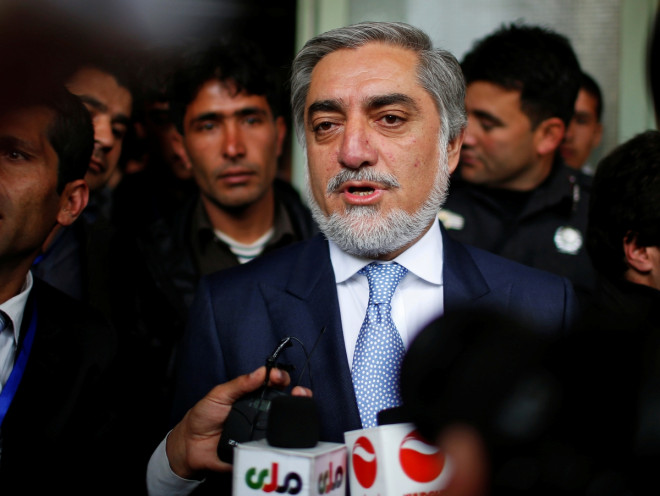 Abdullah Abdullah
A former ally of president Karzai and a former minister in his cabinet, Abdullah Abdullah is seen by most analysts as the candidate with the best chance to win an outright majority.
He is half-Tajik and half-Pashthun, a factor that would assist him in the election.
Abdullah, an ophthalmologist by profession, has burnished his credentials in a highly active political career spanning the Soviet occupation, the Taliban regime and the post-2001 Karzai era.
He was one of the leaders of the anti-Taliban Northern Alliance and a close associate of former warlord Ahmad Shah Massoud, who was credited with "winning the cold war".
Abdullah is suave, urbane, educated and seen as moderate. He has displayed progressive views including those about larger role for women in public life.
Abdullah, who earned a medical degree from Kabul University's Department of Medicine, worked as an ophthalmologist for a time, but left the country at the height of the Soviet occupation. He then fought alongside Massoud against the Soviets.
While Abdullah's stronghold is the Tajik north of the country, his acceptance among the Pashthuns, the biggest ethnic group in the country, will aid him greatly.
Pashthuns make up 42 percent of Afghanistan's 31 million people, while Tajiks account for 27 percent.
However, analysts say his best chance at winning is by emerging victorious in the first round. If he fails to win 51% vote share in the first round a run-off will be called, where his likely contenders, either Ashraf Ghani, a Pashthun, or Zalmai Rassoul, a Karzai loyalist, will have the upper hand.
This is Abdullah's second shot at the Afghan presidency. In 2009, he was the closest challenger to Karzai in a widely criticised election. He refused to take part in the run-off election that year alleging that wide-spread vote rigging by Karzai had made it a farce.
Abdullah's vice-presidential nominees are Mohammad Khan, a Pashtun, and Mohammed Mohaqeq, from the Hazara tribe.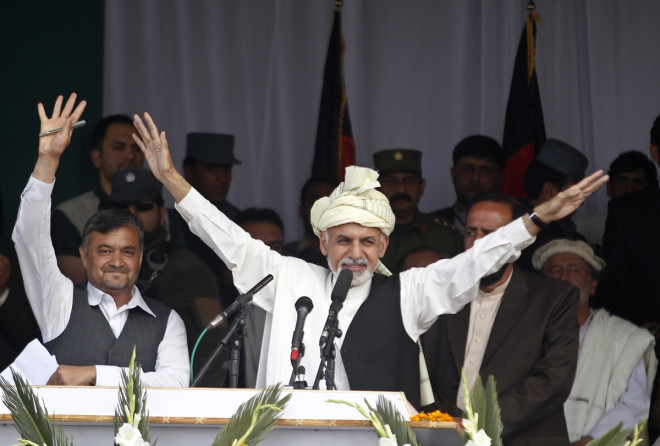 Ashraf Ghani
Ashraf Ghani looked the part of a complete outsider when he ran for the presidency in 2009. He had finished with less than 3% votes. But his transformation into the mainstream of Afghanistan's tribal-dominated politics has been quick and radical.
Ghani, a Pashthun, is a highly educated academic and a former US citizen who taught in Berkeley and Johns Hopkins University.
He has a doctorate in cultural anthropology from Colombia University and worked for the World Bank for ten years.
His life changed in 2001, the year in which the World Trade Centre was attacked by Osama bin-Laden's al-Qaida suicide mission. Ghani said he was in his office in Washington on the day of the attack and found the streets were clogged and he could not drive home. "My house was eight miles away, and I couldn't walk eight miles ...So I started writing the plan for the reconstruction of Afghanistan that day," according to NPR.
When Karzai became president he became a transitional adviser to him and later worked as finance minister. He gave up his US citizenship in 2009 to fight the Afghan presidential election.
Ghani, seen as a moderate, understands the realpolitik of his ethnically divided county with a militant past. As his running mate, he chose none other than former warlord General Abdul Rashid Dostum, a native Uzbek, whom he had once called a murderer.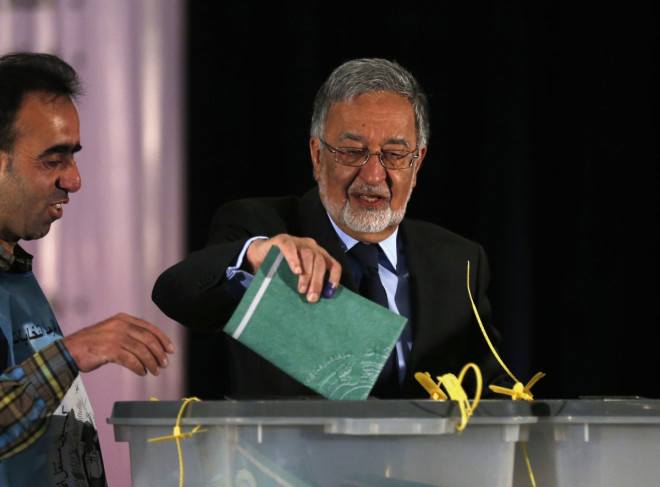 Zalmai Rassoul
Rassoul completes the trio of the well educated men who are the frontrunners for the Afghan presidency.
He has a medical degree and is fluent in five languages including French, English and Italian. He is a former foreign minister in Karzai's cabinet and enjoys the outgoing leader's tacit blessings.
Seen widely as a moderate, Rassoul has a woman on his ticket as vice-presidential candidate.
He is a Pashthun, and this is seen aiding him in case of a run-off. He could emerge victorious on a consensus plank.
Rassoul also has the distinction of having a direct connection with the royal past of Afghanistan. He was with deposed King Zahir Shah for many years during his sojourn in Italy.