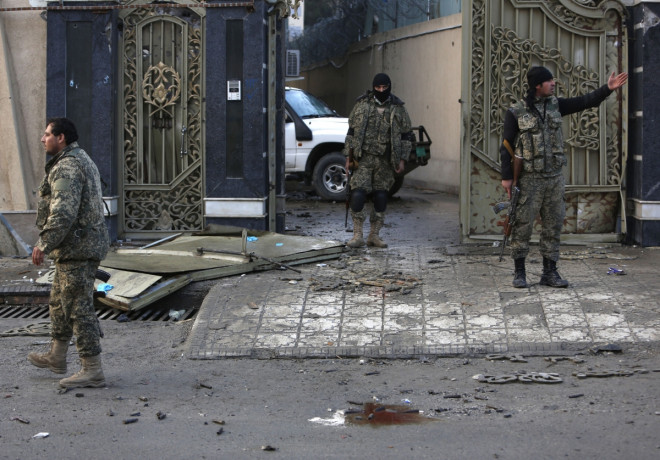 The Afghan election commission's Kabul headquarters has come under attack from Taliban insurgents ahead of next week's presidential election.
Suicide bombers targeted buildings near the Independent Election Commission (IEC) compound and fired at the complex from a building they had earlier occupied, according to police.
Afghan police officer Jan Agha told Associated Press that the assailants have not entered the International Election Commision building and are stationed 500 metres from the complex in a three-storey house.
"We heard two explosions inside the IEC compound, the sound of firing is still ongoing, but people are safe and are in (reinforced) safe rooms," IEC spokesman Noor Mohammad Noor told the AFP news agency.
There is no information about casualties in the attack.
"We can only confirm that a number of armed insurgents have entered a building close to the Independent Election Commission," Kabul's police chief spokesman Hashmat Stanekzai said.
The attack comes a day after Taliban militants stormed a Kabul guest house, killing one child and wounding another.
The Taliban have vowed to disrupt the April election for being what it calls a western-backed "sham".
The vote to replace President Hamid Karzai, if successful, would be the first democratic and peaceful transition of power in Afghan history.