Afghanistan: UN Finds "Systemantic Torture and Inhuman Treatment" of Detainees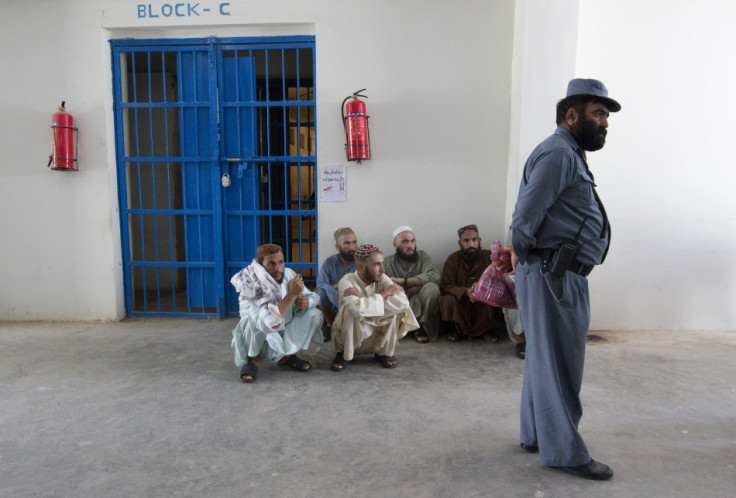 A new United Nations report reveals evidence of the "systematic" torture and mistreatment of detainees in Afghan detention facilities, including of children, showing more reforms are needed to build a fairer detention system in Afghanistan.
The report by the UN Assistance Mission in Afghanistan (UNAMA) is based on interviews of 379 pre-trial detainees and convicted prisoners at 47 facilities of the National Directorate of Security (NDS) and Afghan National Police (ANP) in 22 provinces, conducted between October 2010 and August 2011.
Interviews showed "compelling" evidence that out of the 273 detainees, 125 detainees who had been in NDS detention had been victims of interrogation techniques that constituted torture, with some being beaten with cables, or others having their genitals twisted until they lost consciousness
The study also found that torture is practiced "systematically" in various NDS detention facilities throughout Afghanistan.
"Nearly all detainees tortured by NDS officials reported the abuse took place during interrogations and was aimed at obtaining a confession or information. In almost every case, NDS officials stopped the use of torture once detainees confessed to the crime of which they were accused or provided the requested information.
"UNAMA also found that children under the age of 18 years experienced torture by NDS officials," the report adds.
In addition more than 100 detainees interviewed by UNAMA who had been in ANP detention experienced treatment that constituted torture or other forms of cruel, inhuman or degrading treatment.
The report also highlights the use of abusive interrogation practises aimed at obtaining confessions from individual suspected of crimes against the state.
Other techniques used, according to the detainees interviewed include, hanging prisoners by their wrists for lengthy period ,with chains or other devices attached to the walls, ceiling or other fixtures. Beatings, often with the use of rubber hoses, electric cables wires or wooden sticks, electric shock, removal of toenails and threats of sexual abuse are also a recurrent features in the report.
Detainees also complained about practises including blindfolding, hooding and being denied access to medical care.
One death in ANP and NDS detention, in April 2011 is also reported in the UN document,
"UNAMA found compelling evidence that NDS officials at five facilities systematically tortured detainees for the purpose of obtaining confessions and information," states the report.
It also found that accountability of NDS and ANP officials for torture and abuse is "weak, not transparent and rarely enforced."
However, defending the Afghan government, the Secretary-General's Special Representative for Afghanistan and head of UNAMA insisted the report's findings indicate that mistreatment is not an institutional or Government policy.
"The fact that the NDS and MoI [Ministry of Interior] cooperated with UNAMA's detention observation programme suggests that reform is both possible and desired, as does the Government's announced remedial actions to end these abusive practices," said Staffan de Mistura.
"UNAMA welcomes the Government's timely attention to this issue and steps taken to put in place corrective and preventive measures," he added.
The Afghan authorities have said they launched their own investigations and took remedial action, after the mission presented its initial findings to them.
The report also include recommendations to the NDS, the MoI, the Afghan Government, judicial institutions and the International Security Assistance Force (ISAF), and called on the NDS and ANP to adopt and implement measures to reduce abuse in detention facilities.
Afghanistan has often been criticised for its human rights record. Human Rights Watch reported in September 2011 that the Afghan Local Police (ALP) force is committing serious abuses.
Rights group have also repeatedly said that the Afghan government is doing little to hold the officials accountable as corruption and abuse of power are still widely widespread.
With the full withdrawal of foreign troops now set for 2014, the report threatens to complicate efforts to transfer more detention responsibilities to the Afghans and add to fears the government will struggle to institute the respect of laws, even within its own security forces.
© Copyright IBTimes 2023. All rights reserved.