Pakistan has executed a Christian inmate who was 15 when he was sentenced to death over 20 years ago.
Aftab Bahadur was hanged at 4.30am in Lahore even as his lawyers fought to introduce new evidence that could have earned him a last minute reprieve.
His co-defendant Ghulam Mustafa was pardoned at the last minute by Aqil Bari, a relative of the victim Sabiha Bari and her two sons.
Mustafa had said he was tortured into pointing the blame at Bahadur, who worked for him as a plumber's apprentice when he was arrested in 1992.
Rights groups such as Reprieve and Amnesty International had campaigned against the sentence, arguing that two witnesses that had pointed the finger at Bahadur had recanted and said that they had been tortured.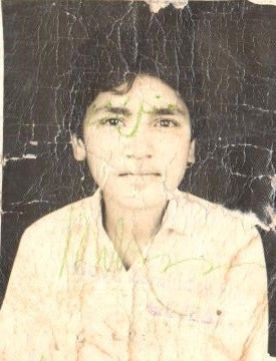 "Pakistan proceeded with Mr Bahadur's execution despite his having been sentenced to death when he was a child, in violation of both international and Pakistani law," Reprieve said, Reuters reported.
Bahadur had always protested his innocence and on Monday (8 June) wrote a moving account of his case in IBTimes UK.
"It has been a long time - more than 22 years - since I was arrested for something I did not do in September 1992. I was just 15-years-old then, and now I have spent most of my life waiting on Death Row," he said.
"Many years ago now, when I heard the judge pronounce the death sentence, I was shocked, my mind was paralysed.
"They say here in Pakistan that they "award" you the death penalty: it was beyond anything I could imagine, because the judge was sentencing me to the ultimate punishment for something that I didn't do."
Pakistan has executed over 150 people since lifting a six year moratorium on the death penalty six years ago.