Ex-World Bank Director Mamphela Ramphele Forms New Party in South Africa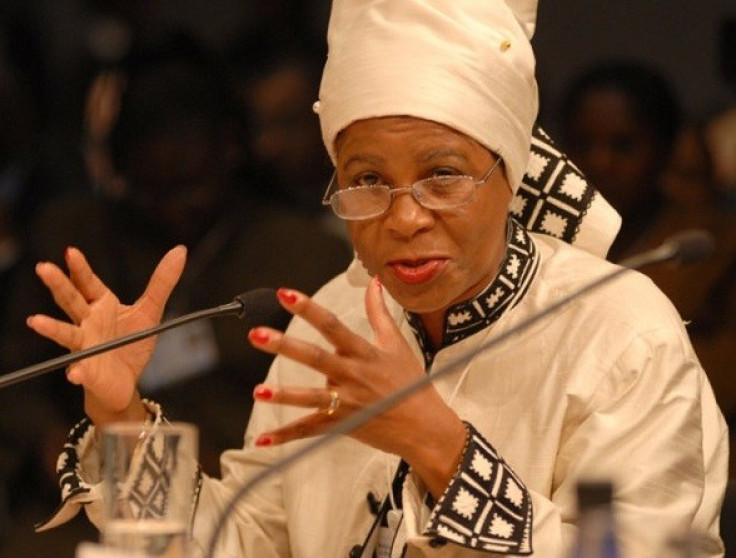 One of South Africa's most high-profile women has formed a new political party in a bid to challenge the ascendancy of the ruling African National Congress.
Former World Bank managing director Mamphela Ramphele, who was married to the anti-apartheid leader Steve Biko, launched the Agang party - meaning "build" - on Saturday 22 June, in a bid to attract voters disenchanted by the ANC.
Ramphele told crowds of more than 5,000 in Pretoria that the ANC had let South Africans down and that the time for change had come.
"It is the future we can have, if we expect more from ourselves, from our government, and from our country. And if we vote for the future, and not the past," Ramphele said.
Her fledgeling movement will field candidates at the next national elections, set for April 2014, she said.
Ramphele launched a searing attack on President Jacob Zuma, accusing him of using taxpayers' money to upgrade his home while many remained trapped in poverty.
She said Zuma had allowed a culture of corruption and impunity to permeate government and society
"The arrogance is breathtaking - to steal, to act with such brazen impunity and to abuse the resources of the state for the enrichment of a party, themselves and their friends. These are not the leaders our country deserves," she said.
"Accountability begins with the president. We deserve to have a president who knows that it is wrong to steal money ... to build himself a palace. Increasing accountability must go hand in hand with a war on corruption and waste."
Retired Archbishop Desmond Tutu called Ramphele a "brave and principled leader" and warned that South Africa's principled politics of the 1990s had given way to the naked pursuit of power and wealth.
"Few thinking South Africans would not welcome the entry into South African politics of someone of the calibre, background, intellect and resourcefulness of Mamphela Ramphele," said Tutu.
Agang has made tackling corruption and improving education two of its principal goals. Ramphele warned the ANC could no longer be trusted to run the economy.
Many South Aftricans have grown disillusioned with the ANC, which is regularly accused of poor governance and failing to deliver basic services such as housing, water and jobs.
Agang would aim to build on the democratic foundations left by former President Nelson Mandela - a legacy which some believe is being squandered by current President Jacob Zuma.
However, loyalty to the ANC among South African voters runs deep.
Ramphele raised the possibility of reaching a coalition with other parties such as the country's official opposition, the Democratic Alliance.
Ramphele said her party was "in conversation" with the Democratic Alliance but added: "We can reach much further than where the DA can reach, because we are not bringing any baggage to the party."
Ramphele unveiled the new party earlier this year, saying she was seeking to end ANC rule.
"Corruption, nepotism and patronage have become the hallmarks of the conduct of many in public service," she said.
ANC spokesman Jackson Mthembu said Ramphele's agenda was "grievance-driven".
The ANC, which has been in power for 19 consecutive years, won the 2009 election with 65.9% of the vote.
© Copyright IBTimes 2023. All rights reserved.