Aid agencies believe a "humanitarian disaster" is set to unfold in eastern Ukraine as violence escalates between government forces and Russian-backed separatists.
The United Nations Security Council has previously expressed concern over the increase in violence in the region that has seen at least 20 soldiers and civilians killed on both sides since Sunday (29 January).
Both Ukraine and Russia have accused each other over the unrest near the government-held town of Avdiivka just a few kilometres from the separatist-held city of Donetsk.
The fighting has damaged electricity cables and water, gas, and heating pipelines, leaving thousands of residents without amenities during the freezing winter months.
Three civilians were killed in Avdiivka between Thursday night (2 February) and Friday morning (3 February), while in Donetsk at least one civilian was reportedly killed in shelling.
"We have had many flare-ups before and yet somehow the sides have pulled back, reverting to an uneasy, often violent static confrontational stance," Alexander Hug, deputy head of the Organization for Security and Co-operation in Europe (OSCE) ceasefire monitoring mission in Ukraine, told the Telegraph.
"Now however the stakes are even higher, there is a potential humanitarian and ecological disaster about to unfold".
Avdiivka's chief of emergency services and British documentary photographer Christopher Nunn, from Huddersfield, were wounded by recent shelling. Nunn is reported to be in a stable condition in hospital.
The International Committee of the Red Cross urged for both sides to pull back and agree "safe zones" around key infrastructures in response to the loss in electricity and water, while governors from both regions urged a cessation in the violence to fix broken services.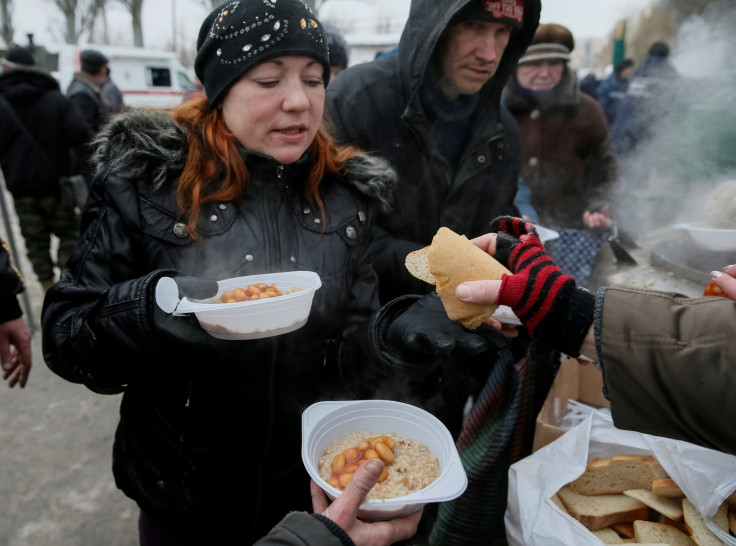 More than 9,700 people have lost their lives since the Ukrainian territory of Crimea was annexed by the Russian Federation in March 2014, sparking the war.
In February 2015 Russian President Vladimir Putin and his Ukrainian counterpart Petro Poroshenko met in Minsk, Belarus, to agree an uneasy truce.
Now both sides are blaming each other for a rise in violence. Poroshenko said Russian separatists were "fully responsible" for the deaths of soldiers and civilians whilst the Kremlin said the violence was due to an "aggressive" Ukraine.
Poroshenko said in a statement: "I stress that it is completely wrong to say that Russia does not support the militants – every unit has Russian military personnel who perform orders of the Russian Federation".