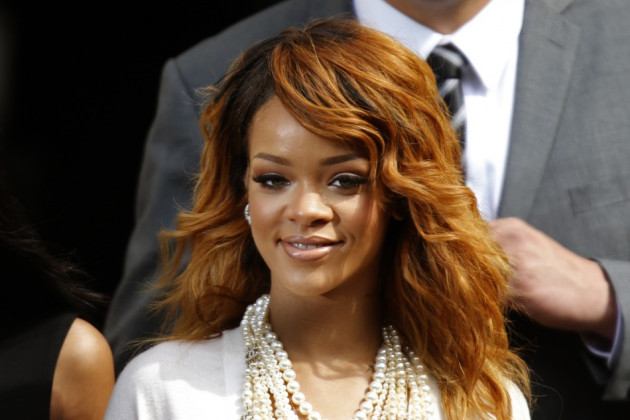 Diamonds singer Rihanna has teamed up with MAC Cosmetics for its new Viva Glam campaign, with all proceeds of lipstick and gloss helping men and women with HIV/Aids.
MAC's Aids Foundation was created in 1994 and has raised $270 million through the sales of Viva Glam lipstick and gloss.
Rihanna follows in the footsteps of stars such as Nicki Minaj, Lady Gaga, Pamela Anderson and drag queen RuPaul.
The 25-year-old first worked with MAC in February 2013.
"The idea of VIVA GLAM was to celebrate life and the outspoken attitude of the company," the official website states.
Rihanna's latest line, which will come out in December, includes a selection of lipsticks and glosses, eye shadows, a bronzer and two liquid eyeliners.
"When you think of make-up, the brand that pops into your mind - for something legit - is MAC," Rihanna recently told Women's Wear Daily. "Whatever colour you want, it's like 'Let's go to MAC'.
"I've been using MAC on tour for such a long time it was a natural fit for me. I have always loved make-up, and I always said that if I do it, I want to do it with a credible brand."
The Mac Aids Fund (MAF) has brought several celebrity endorsers to the team. In 2001 Elton John and his own Elton John Aids Foundation partnered with MAF.
In 2004, Christina Aguilera, Pamela Anderson, Missy Elliott, Linda Evangelista, Chloë Sevigny and Boy George were all named as spokespeople for Viva Glam.
The 2010 spokeswomen included Cyndi Lauper and Lady Gaga. They were brought on board to add awareness to issues women face with HIV/Aids.