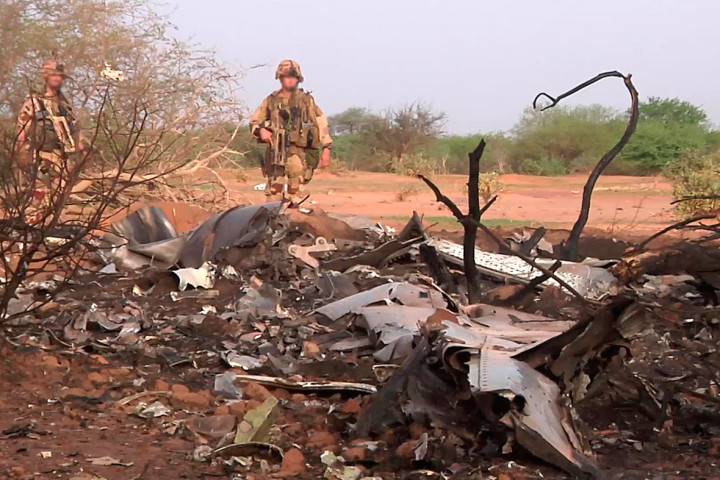 An international probe team comprising aviation experts, Interpol officials, criminal investigators and soldiers is at the northern Mali site where the Air Algerie flight AH5017 crashed.
Although most African and French experts have suggested that adverse weather conditions could have caused the crash, others have not ruled out a criminal act from inside the plane.
However, all of them asserted the plane could not have been brought down by a ground-to-air terror attack.
Algerian Prime Minister Abdelmalek Sellal, in his latest briefing to reporters, cited bad weather as the most likely cause. He said Malian rebels do not have weapons capable of striking an aircraft cruising at an altitude of 10,000 metres.
Reuters quoted a local official from the northern Mali town of Gossi as saying that some of the shepherds, who reportedly witnessed the crash, have said the flight was in flames before hitting the ground and crashing.
The relatively limited radius of the debris indicated that the plane hit the ground intact, suggesting this could have been due to pilot error, a technical glitch or poor weather conditions.
About 200 French, Malian and Dutch troops belonging to the UN force in Mali are securing the crash site, an isolated area nearly 80kms south of Gossi, located near the Burkina Faso border.
Interpol has said its experts will help identify the passengers of the plane who were from 15 different countries. At least 54 passengers on board the McDonnell Doughas MD-83 were French nationals.
French President Francois Hollande has said all the remains of the passengers will be brought to France for identification and it is still unclear whether Paris has spoken to other countries about this.
"The crash site is difficult to access. It was important to secure the area, and we have. As soon as possible, all bodies will be brought back to France, all passengers' remains," he said.
The UN peacekeeping mission in Mali has said they have found the second flight recorder of the plane.