Spain's pilot's union previously condemned the poor working conditions at the charter company which operated Air Algerie flight AH5017, and claimed they were endangering passengers' safety.
The warning from the Spanish Airline Pilots' Union (Sepla), which was issued last year in its in-house magazine Mach 82, claimed Swiftair was preparing to savagely reduce wages in a new three-tiered salary structure, which would pay young staff just £665 a month.
This structure was created for pilots flying MD and Boeing 737 planes and not the MD-83, the model of the craft which crashed yesterday. However Spain's El Mundo newspaper reported that, sometimes, MD-83 co-pilots are forced to accept the extremely low wages.
The Mach 82 article also claimed that Swiftair uses young and inexperienced co-pilots, acting as a "flight school" with staff learning on the job.
Mach 82 advised that the poor working conditions could pose a risk to passengers, because crews in charge of an aircraft must be completely "alienated to the personal and professional circumstances that affect them".
The task of ensuring high standards was, according to the union, "becoming more difficult to accomplish every day" as a result of the poor conditions.
AH507 crashed on Thursday in Mali, probably due to bad weather conditions. All six crew members aboard the crashed plane were Spaniards.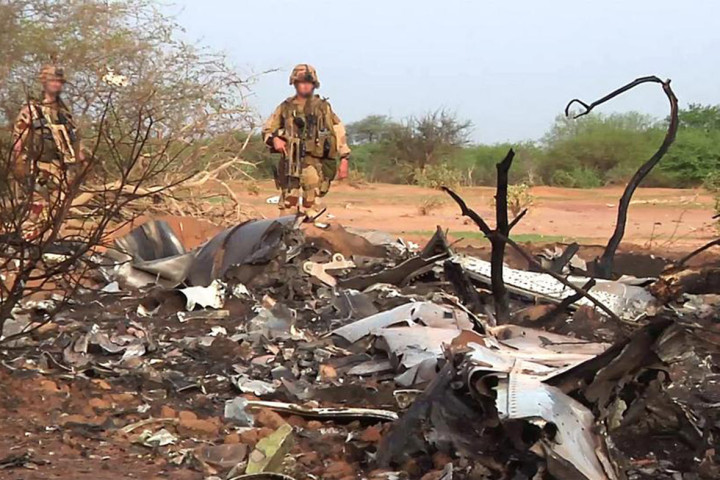 No survivors
News of the union's concerns comes on the same day that French President Francois Hollande confirmed nobody survived the crash. He also revealed that rescue staff had recovered one of the plane's black boxes.
The plane, an MD-83 carrying 110 passengers and a crew of six, took off at 1:17am local time on Thursday from Ouagadougou, the capital of Burkina Faso, on a flight to Algiers.
Air traffic control lost contact with the plane less than an hour later, after it had passed northward out of the country's air space.