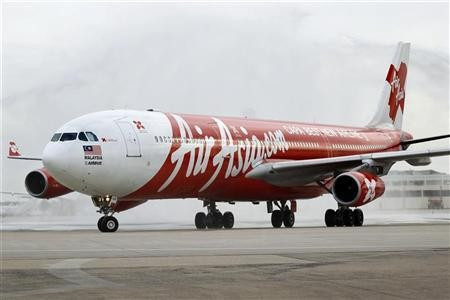 Malaysian low-cost carrier AirAsia will be keeping its promise to offer cheap airline tickets to Indian consumers when it opens bookings for local flights in India on 30 May.
The company said its maiden flight in India will be the Bangalore-Goa route, and will cost 990 Indian rupees including taxes – about £10 ($16.81, €12.36). This price is significantly lower than other carriers who charge, on average, 5,000 rupees for the same trip.
AirAsia will start its commercial service on 12 June with an Airbus 320 flight, according to AirAsia India's chief executive Mittu Chandilya.
"AirAsia will be opening up bookings this evening. By 9.30pm our fares will be up there in our website. Our first routes will be from Bangalore-to-Goa and Goa-to-Bangalore," Chandilya said.
"Our collective goal is that every Indian should have an opportunity to fly. We have our plane parked here already."
By the end of fiscal year 2014-15, the airline expects to operate 10 aircraft connections to 10 Indian cities. Tickets will be about 35% lower than the current market rate, according to Chandilya.
AirAsia India is a joint venture between Malaysia's AirAsia Berhad, Tata Sons and Telstra, who holds stakes of 49%, 30% and 21%, respectively. The airline was granted a flying licence by India's aviation regulator earlier in May after a nine-month wait which saw it overcome various legal hurdles.
Earlier in 2014 Tony Fernandes, AirAsia group chief executive, said the company will offer "dramatically low" airfares in India to take air travel to masses.
"We have to be the cheapest and stimulate the market. We have to allow the common man to fly. That is my message to India that flying is not only for the rich," he said.
AirAsia is currently the biggest budget carrier in Asia, and is well known for its strategies to maintain low airline costs. Other domestic carriers in the country are expected to cut their rates.
India opened up its high-growth aviation market for foreign investment in 2012 as part of its economic reforms. Now foreign carriers may invest up to 49% in local airlines.
While the sector is said to have significant growth prospects, domestic carriers have been suffering losses, due to intense price competition and volatile fuel prices.