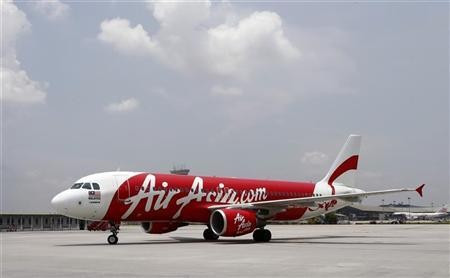 AirAsia India, a joint venture between Malaysian budget carrier AirAsia, Indian conglomerate Tata Group and investment firm Telestra Tradeplace, has received the nod from India's Directorate General of Civil Aviation (DGCA) to start operations in the country.
It will be the first airline with foreign investment operating in the country.
The Indian regulator issued the air operator permit to the company, which has completed all other formalities to start services. Mittu Chandilya, CEO of AirAsia India, confirmed the development in a tweet.
Nevertheless, the company did not say when the service would be launched in India.
India opened up its high-growth aviation market for foreign investment in 2012 as part of its economic reforms, allowing foreign carriers to invest up to 49% in local airlines.
While the sector is said to have significant growth prospects, domestic carriers have been suffering losses due to intense price competition and volatile fuel prices.
According to the Centre for Asia Pacific Aviation (CAPA), India's aviation sector suffered a combined loss of $1.3bn (£766m, €934m) in the financial year ended in March.
AirAsia is currently the biggest budget carrier in Asia, and is well known for its strategies to maintain low airline costs.
Chandilya said his company is trying to become "the lowest-cost" airline in the country.
The entry of AirAsia into the Indian market is expected to intensify the price war in the country and further harm airlines' profitability, according to some industry experts.
"Domestic airlines continue to be very precariously placed and AirAsia's entry will further challenge the existing airlines," said Kapil Kaul, South Asia CEO at CAPA.
Domestic airlines, including IndiGo, Jet Airways (India) Ltd, SpiceJet Ltd and GoAir had earlier asked the DGCA to deny license to AirAsia. The regulator, however, dismissed the demand.
Meanwhile, the Tata Group has also formed a 51:49 joint venture with Singapore Airlines to launch an airline. The company is awaiting the air operating permit to start commercial operations.