A handful of lucky winners of a competition launched by accommodation site Airbnb got the chance to sleep in an underwater bedroom surrounded by 360-degree views of sharks swimming in a giant tank at the Aquarium of Paris.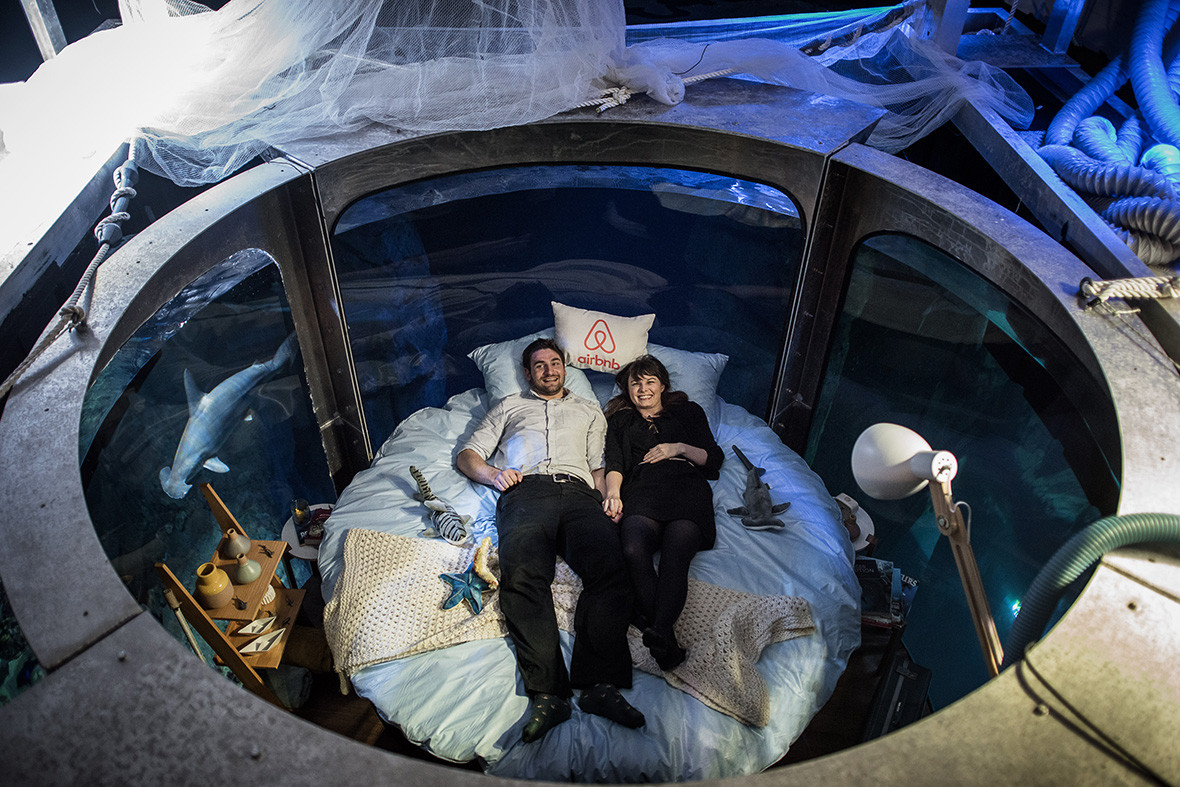 Airbnb partnership director Anne-Sophie Frenove told Reuters before the winners were announced: "Winners will have a private tour of the aquarium. Our host Frederic Buyle will spend time with them as well as the biologist. The idea is to explain the life of sharks, how they live and explain their different behaviours. They'll be able to feed the baby sharks, and after they'll have dinner, finally, they'll be able to go into the structure, and be able to look at the 35 sharks of six different species."
Due to the structure of the 360-degree underwater bedroom – which is surrounded by three million litres of water – safety precautions had to be made. Both organising parties set conditions regarding weight, medical fitness and age for the guests. Both people staying overnight had to be over 18, weigh less than 190kg together, and be able to climb in and out of the bedroom. Three sets of winners stayed one night each in the underwater bedroom from 11-13 April.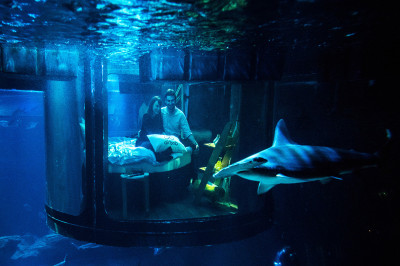 Built by architect Etienne Clamagirand of Architeuthis – an architectural firm based in Marseille – the bedroom took several months to create and was tested for durability in the Mediterranean Sea. Architeuthis specialises in underwater projects but Clamagirand was wary at first about building such a structure, believing it to be impossible due to the amount of pressure that the bedroom would be under. The underwater bedroom will now be used as a hub for scientists and biologists to conduct research on the aquarium sharks.