Thailand's Songkran festival: Photos of huge water pistol fight in Bangkok to celebrate new year
The world's biggest annual fight has begun in Thailand. Thais and foreigners armed with water pistols and buckets kick-started the annual festival of Songkran, also known as the water festival. The festival marks the start of the Thai New Year, and is a major tourist attraction. Revellers line the streets armed with water pistols and plastic bowls, and douse anyone in sight. There are also numerous drive-by splashings. Some areas are closed to traffic for wet and wild street parties with loud music, alcohol and dancing.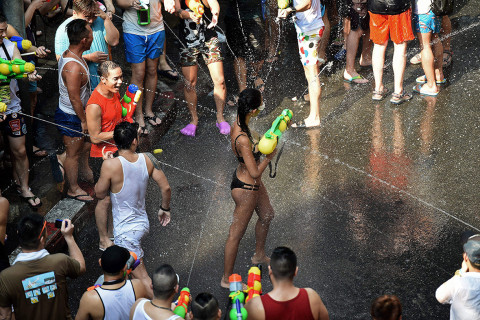 Controversy preceded this year's water fight, with environmentalists and other critics calling for festivities to be curtailed, as Thailand faces its worst water shortage in two decades. "Instead of mindlessly wasting water, New Year revellers should be mindful of the crushing drought," The Nation newspaper said in an editorial calling for "a dry Songkran" to show solidarity with the country's farmers.
Thailand's prime minister Prayuth Chan-ocha, refused to cancel the festival. "I will not ban water throwing, that's impossible," he said. "Parents should teach their children to use less water and not splash it around for three days and three nights."
Prayuth did call for strict measures this year during the festivities, but not related to water rationing. The military junta is trying to limit dancing and indecent attire. "I have told officials, police and soldiers that there should be no women — or transgender women — dressed provocatively or dancing on the backs of trucks," Prayuth said. "If they do, they will be arrested."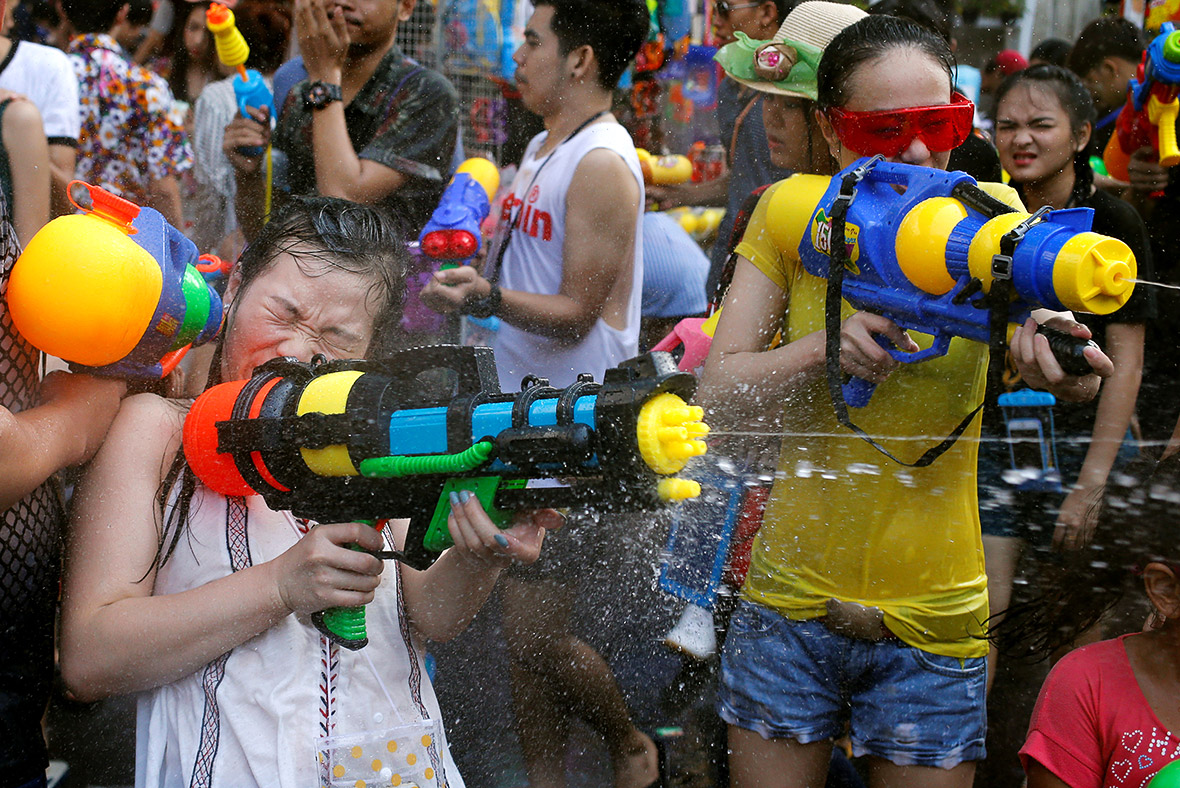 The three-day festival runs from 13 to 15 April and is also widely observed in other south-east Asia countries including Myanmar, Laos and Cambodia.