Refugees are currently stranded in the Greek border village of Idomeni were bombarded with tear gas, as Macedonian police attempted to disperse around 50 people who tried to pull down part of the razor wire fence that separates Greece from Macedonia. Police were seen throwing rocks at the protesters and the clashes eventually resulted in Greek riot police being called to the scene.

The clashes came only days after a group of refugees took over a train carriage at Idomeni station, where they attempted to use it to break through a police barricade. On 10 April, hundreds of people were wounded when Macedonian police fired tear gas and rubber bullets at a group who tried to storm the border.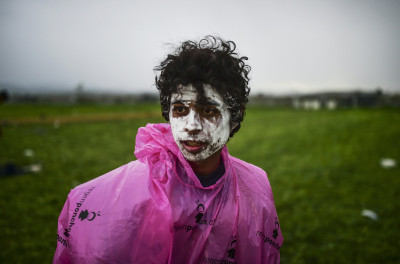 Tensions are continuously rising in the makeshift camp of Idomeni. It is currently home to over 10,000 refugees, who have been there since February after Balkan countries closed their borders. Closing the Balkan route has limited the number of ways people can reach western and northern Europe, and was the preferred gateway for approximately 1 million refugees who came from the Middle East last year.