Ryanair's Profits Tailspin on Rising Fuel Costs and French Strikes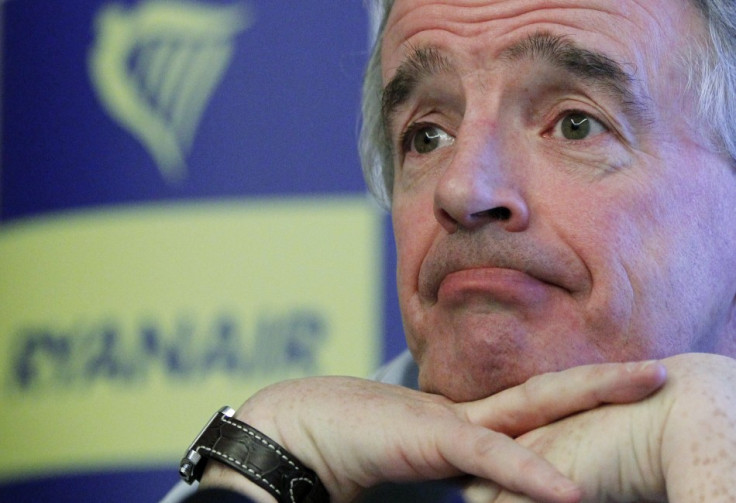 Ryanair's income flew into a tailspin in the first quarter after rising fuel costs, an early Easter travel season and the French air traffic controllers' strike in June hit Europe's largest low-cost airline's profits.
Profit after tax for the April to June first-quarter dropped 21% to €78m (£67m, $103m) from €99m a year ago. This is despite a 5% increase in revenue to €1.34bn from the first quarter.
The Dublin-based carrier left its full-year outlook unchanged. The company expects a profit after tax of between €570m and €600m in the year to March, on a 3% increase in passenger numbers to 81.5 million.
Ryanair's stock price, which has gained more than 48% so far this year, was trading 2.9% lower at 12:30pm in Dublin.
The carrier's unit costs rose 4% after its fuel bill jumped 6% in the quarter.
Higher salaries and airport charges also contributed to higher unit costs.
Average fares dropped 4% owing to the timing of Easter and the impact of the French ATC strikes.
Extra Costs ... For Customers?
The company said it has benefited from an increase in "ancillary" charges, particularly the introduction of advance booking for specific seats across the network. It is aimed at allowing passengers to avoid an unruly rush at departure gates.
Ancillary revenues were €357m during the quarter.
"As ever, our outlook remains cautious for the full year as market conditions are tough with recession, austerity, high fuel costs, and excessive Government taxes, most recently in Belgium, impacting air travel demand and yields," Chief Executive Officer Michael O'Leary said in the statement.
Ryanair recently won shareholder approval to buy 175 Boeing 737-800 aircraft, for delivery between September, 2014 and December, 2018. As a result, the company expects a 38% increase in passenger traffic by the 2018-19 financial year.
Low-cost carriers Ryanair and rival Easyjet have been eager to plug gaps left by large airlines such as British Airways and Air France-KLM, which are battling weak economies and rising jet fuel prices.
Last week, Europe's second-largest low-cost airline EasyJet forecast a higher-than-expected pre-tax profit for the year ending 30 September, as its strategy to operate flights on routes that rivals have abandoned pays off.
© Copyright IBTimes 2023. All rights reserved.