Airline passengers face huge delays at EU airports amid much stricter terror checks
British Airways, Ryanair and easyJet urge passengers to get to airports well in advance not to miss their flights.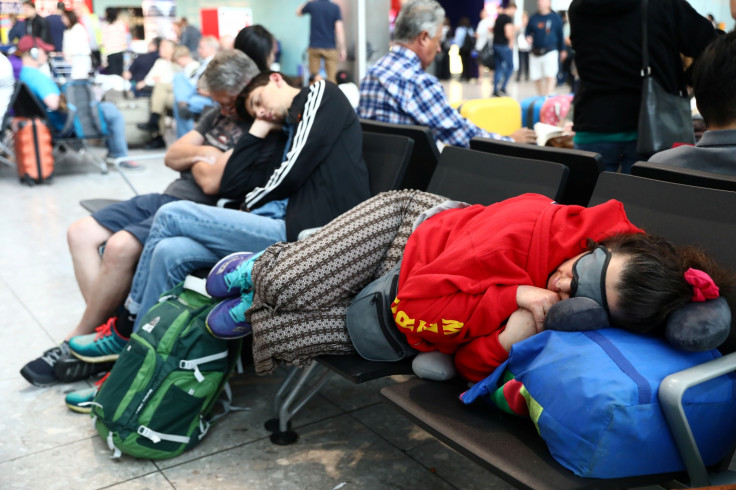 British Airways, Ryanair and easyJet have warned passengers of lengthy delays at border controls in the European Union.
Britain's flagship airline said on Friday (4 August) that it had sent texts to passengers flying back from Lyon, Madrid, Barcelona and Milan urging them to arrive at airports as early as three hours before the scheduled departure time.
The warnings come as airline lobby group Airlines for Europe (A4E) indicated passengers should expect severe delays at airports in Lisbon, Milan, Paris-Orly, Majorca, Malaga and Brussels.
"It seems the governments - especially in France, Italy, Spain, Portugal and Belgium - underestimated the situation of many passengers going through tighter passport checks and have not provided a sufficient amount of border control officers," a spokesman for the group said.
Ryanair said its operations were running as normal, adding the delays were due to European border control authorities. A spokesman for the Irish carrier said the issue would have to be resolved by European regulators, rather than by the airlines.
Meanwhile, easyJet "strongly" recommended passengers checked the latest travel updates on its website and allowed plenty of time to get to the gate before departure.
The issue could be exacerbated this weekend, which is traditionally one of the busiest for airlines across Europe.
"In most cases people are getting through passport control fairly swiftly but I think there might be an issue with certain airports where they haven't actually considered just dealing with the fact that: record numbers, August, plus these new requirements - they may be understaffed," said Sean Tipton from the Association of British Travel Agents.
The European Commission has said the delays were the price to pay for increased security. Tighter security measures implemented in the wake of terrorist attacks in Paris and Brussels mean people travelling through the Schenghen area, which allows passport-free movement across most of the EU, face more scrupulous checks.
Passengers from non-Schenghen countries, such as Britain for example, have their details run through databases in a bid to establish whether they pose a threat to security.
Member states of the Schenghen agreement have until 7 October to implement the changes but A4E warned the new measures were leading to delays of up to four hours.
Thomas Reynaert, managing director of A4E, said member states "must take responsibility for this" and added the fact regulations had not yet been implemented across all countries could "lead to even more disruption during the next few weeks".
Meanwhile, a consumer group has warned passengers might not be compensated should they miss a flight due to extra checks.
"Passengers who miss a flight due to security queues are unlikely to qualify for compensation from their airline, as the time it takes to get through security is out of the airlines' control," said Alex Neill, Which? Managing Director of Home Products and Services.
"However, there may be some circumstances in which they can claim, for example, if their flight is delayed due to knock on effects of security delays."
© Copyright IBTimes 2023. All rights reserved.